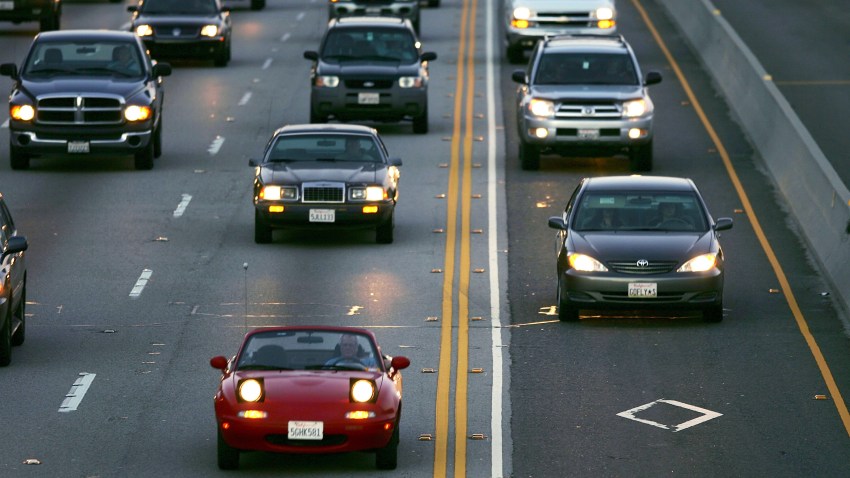 You know who you are, you single, no-other-passenger-in-the-car, drivers slowing up traffic in the High Occupancy Vehicle-only lanes. More importantly, we know who you are.
That's right. We're the ones who've been writing down your license plate number and ratting on you to the cops. We just didn't have any idea they were actually listening -- until now.
"People have contacted us and complained about an increase in the number of violations that they are witnessing," Capt. Tracy Russillo, division commander in Northern Virginia for the Virginia State Police, told WTOP. "In response, what we've done is put out more patrols in an effort to try to intercept some of these violators and issue them a summons if it is appropriate."
And it looks like they've found it very appropo this summer. From the last week of July through mid-September, officers who were strictly focused on HOV enforcement gave out 2,200 summonses -- and that doesn't even count the tickets issued to HOV violators that officers just happened to encountered while on the road, according to WTOP.
Now, we know how sweet it is to cruise in the HOV lanes of I-66, I-395 and I-95 and actually get to work on time because traffic is just flowing along. But just say no.
Walk away from that $125 fine for first-time offenders. Double that amount if you're caught twice. And four times? It'll be $1,000, thank you very much.
Of course, if you want to fill the cops' coffers, that's your prerogative.
But when you see that enormous green sign that reads, "HOV ONLY" with specific times conveniently listed in big, white letters as you're about to get on the I-66 on-ramp, just remember: we've got our eye on you, and we're not the only ones.