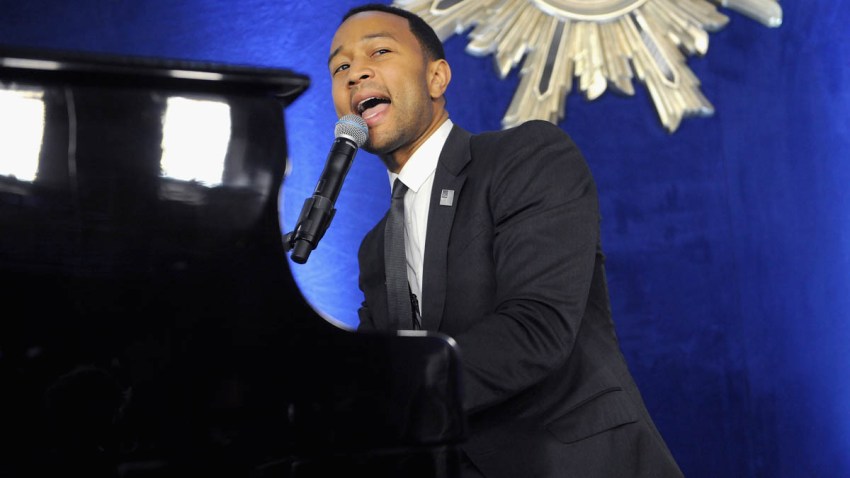 On the eve of the White House Correspondents Dinner, celebrities and journalists poured into town.
It's become a three-day affair with 10 parties Friday night, the dinner and seven parties before and after that Saturday night, and several brunches Sunday.
Singer John Legend attended a big bash held by Politico Friday night at the Longview Gallery, kicking off the weekend with a live performance and a panel discussion on civil rights. His wife, model Chrissy Teigan, was on hand for the invitation-only event.

The toughest ticket of course is the dinner itself – 26,000 seats at 260 tables. About 1,200 requests for the $3,000 tickets have been turned away.
Some big names expected to attend are Donald Trump, Jane Fonda, "Walking Dead" cast members and stars of Washington-themed shows like "Scandal," "Veep" and "House of Cards."
So, if you're out and about this weekend, you never know who you might spot at a restaurant, hotel, coffee shop or clothing store.