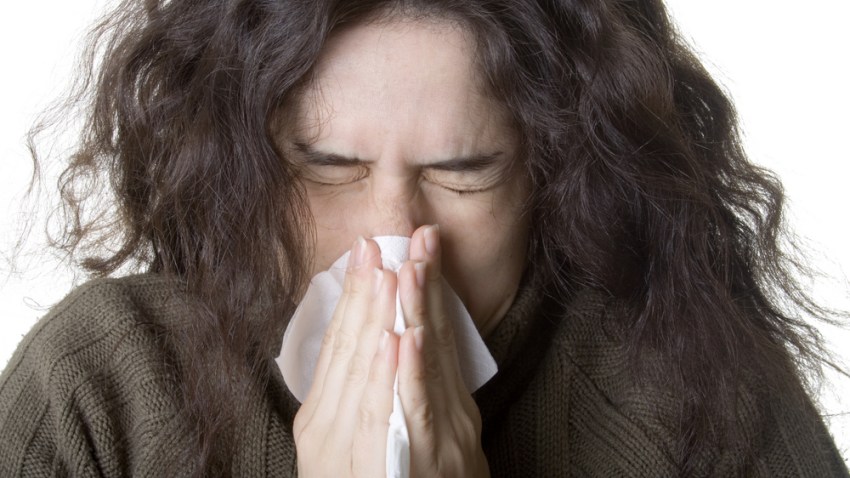 Sneezing your head off. Runny nose. Itchy eyes. Pollen. It's back.
We all know how famous Washington is for its allergies. If you think it's extra bad right now, you are right. The pollen count Wednesday is triple that of Tuesday. A whopping 4000 grams per cubic meter. That puts it in the extremely high range. If you are like lots of us, you can say, "I knew that," because you are miserably aware of how bad your allergies are today.
All the warm weather and sunshine is causing the pollen explosion. It's mainly due to trees. And we're not talking flowering trees, like the cherry blossoms. No, take a look at those innocent looking oak and pine trees. They are the monsters causing all those problems. Take that greenish yellow haze on your car. Look around. See any cherry blossoms? Not unless you are down by the Tidal Basin. And you can't blame those daffodills. Although everything flgures into the mix.
There are things you can do to lower your exposure to pollen if you are an allergy sufferer. And if you are reading this, you probably are. Dr. Stanley Fineman, of the American Academy of Allergy, Asthma and Immunology, said, "Leave your shoes by the door. Don't track pollen through the house. And wash your hair before you go to bed, because pollen can get caught in your hair. And you don't want to be sleeping with it."
Or you can just hold your nose until Thursday evening. A front is coming in that should make things better, even if only temporarily. Doctors say if you are on prescription or over-the-counter allergy medication, stay on it. If you start thinking you don't need it anymore -- think again!