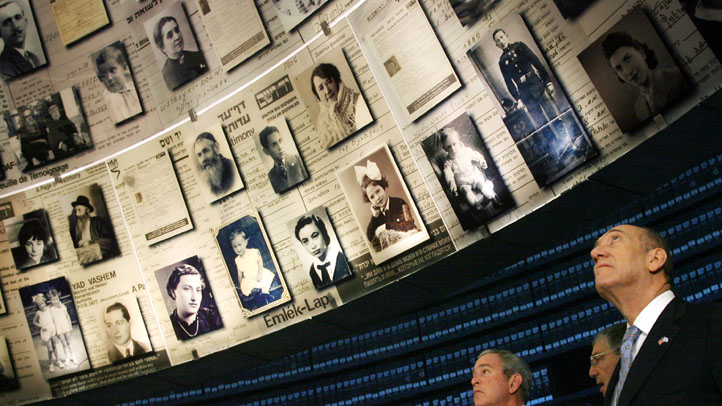 The U.S. Holocaust Memorial Museum has received the largest gift in its history after the estate of a wealthy former refugee announced Tuesday that it had donated $17.2 million to the museum's endowment fund.
The unprecedented donation was announced by the estate of Eric F. Ross of Palm Beach, Fla. and West Orange, N.J.
Ross, who died in 2010 at the age of 91, was a native of Dortmund, Germany who fled that country in 1938 to escape Adolf Hitler's regime. He returned to Europe during World War II as a soldier in the U.S. Army, where was one of "The Ritchie Boys," a special unit of German-speaking immigrant soldiers who performed translation, intelligence, and propaganda duties.
After the war, Ross returned to America and made his fortune as the founder of Alpha Chemical and Plastics. Ross and his wife Lore, a fellow Holocaust refugee, supported a number of philanthropic causes, including the Holocaust Museum. At the time of Eric Ross' death, the couple had donated more than $12 million to the museum.
The Holocaust Museum is hoping to raise $200 million for its endowment fund over the next eight years.
Copyright AP - Associated Press