The Maryland school bus driver who saved 20 children after her bus burst into flames received a huge thank-you on Wednesday -- hundreds of students cheered for her and waved signs expressing their gratitude.
Reneita Smith jumped into action when she saw flames on the bus she was driving in College Park, Maryland, the afternoon of Sept. 12.
"I opened my door, took off my seat belt, and I got my babies off that bus," she told News4 the next day.
Flames engulfed the Prince George's County Public Schools bus, but Smith ran back on board to make sure every child was accounted for.
And for that, the children of Glenarden Woods Elementary School thanked her. The school declared Wednesday to be Reneita Smith Day and threw the bus driver a party.
Smith's jaw dropped as she walked into the school auditorium. The room was a sea of black-and-white signs printed with "THANK YOU!" The students cheered as the DuVal High School Marching Tigers band paraded into the room.
Smith clapped her hand to her mouth and began to cry.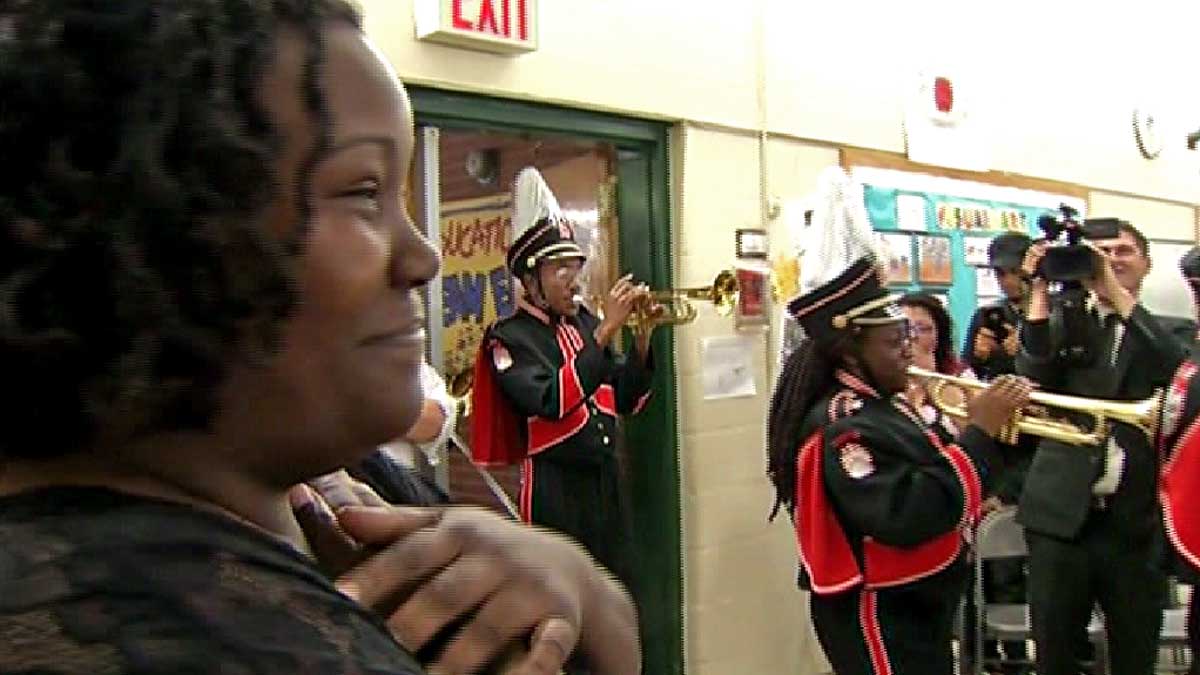 The school choir serenaded Smith and each of the children she saved presented her with a long-stemmed rose.
"I think it was extremely heroic and it was very amazing," one little girl who was on board Smith's bus said. "If she didn't do that, I don't know what would have happened."
"I'm just glad that nobody got hurt and nobody died and we're all still here today," a little boy said.
School district CEO Dr. Kevin Maxwell presented Smith with a plaque.
"I saw the smoke and the flames, and she showed her unthinking, unflinching courage," he said.
And then Smith herself stood at a podium and said a few words.
"I promise, I didn't do it for this. I did it because that's what I'm supposed to do," she said. "I'm a mommy. And mommy watches out for her babies."
With that, Smith, the mother of a 4-year-old, said "thank you" for the last time of many and stepped off stage.