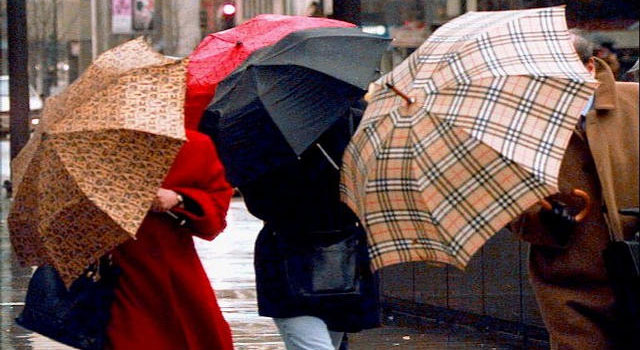 Flood warnings are in effect in D.C., northern Virginia and central Maryland through Friday evening and into Monday morning.
The region has received more rain in the past three days than in the previous two-and-a-half months, Storm Team 4 Chief Meteorologist Doug Kammerer reported. The center of circulation drifted southwest from Waldorf, Md., over the course of the day.
A flood warning for urban areas and small streams was extended until 2:45 a.m. for Montgomery County, where 3-5 inches has fallen and another inch is expected. Any more rain will cause creeks and streams to rise over their banks.
A flood warning for urban areas and small streams in D.C. is in effect until 7:45 a.m.; Prince George's, Arlington and Fairfax counties; and the cities of Alexandria and Falls Church expires at 1:45 a.m. After 2-4 inches of rain estimated to have fallen over the past couple of days, another 1-3 inches is expected in the area.
A flood warning for the Seneca Creek in the Dawsonville area continues overnight. The creek was at 6.1 feet and rising at 5 p.m. Flood stage is 7.5 feet. It could crest near 8 feet overnight.
The Accotink Creek is also continuing to rise. At 5:18 p.m. the stage was 8.42 feet, according to the National Weather Service. It could rise above the flood stage of 9.5 feet.
Several roads in northern Virginia were closed at least temporarily due to flooding Friday, including Leigh Mill Road between Kelso Road and White Chimney Lane, Woodburn Road between Robey Avenue and Spicewood Drive, Fox Mill Road at Folkstone Drive, and Lawyers Road east of Hunter Mill Road.
The Montgomery County 911 center reported Beach Road and the intersection of Maple Avenue and Sligo Creek Parkway closed due to high water.
The region received record-setting rainfall Friday. Baltimore-Washington International Thurgood Marshall Airport got 3 inches. Dulles International Airport had more than 2 inches. Ronald Reagan National Airport had more than 1.25. Some areas got 4-5 inches.
Remember, never drive through standing water. Turn around, don't drown.

Get the latest weather from NBCWashington.com:
Download our NEW free weather apps for iPad and iPhone. You can also follow us on Twitter and Facebook, and sign up for our e-mail newsletters.