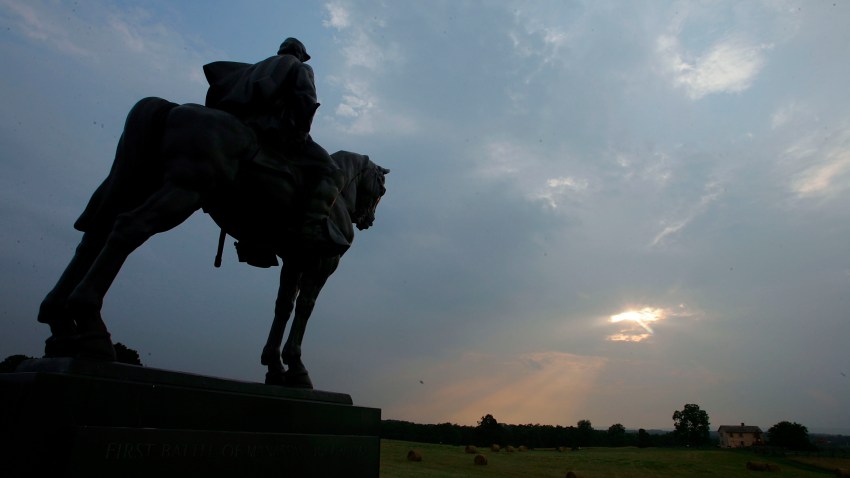 National Park Service programs to mark the 150th anniversary of the Battle of Bull Run were adjusted today and will be adjusted over the weekend because of the dangerously high temperatures.
From 2 p.m to 6 p.m, outdoor programs will not be held. Guided walking tours and a musket demonstration had been planned.
However, the National Park Service Visitor Center, Henry House, Stone house and Brawner Farm House will remain open, Park Service officials said.
The program scheduled for 6 p.m. "Behind the Lines – War Passes Sudley Springs" will be held as scheduled and will depart from Sudley United Methodist Church (adjacent to Tour Stop 5). Parking for the program will be in the church lot. In the event of overflow parking, a shuttle bus service will be provided from the Chinn Ridge field and visitor center parking areas to the church.
The weather is also causing concern about the weekend reenactment of the Civil War's first major battle, planned for this weekend. Organizers of similar reenactments are known for a high level of attention to authentic detail. However, when the north and South clashed in the July 1861 in the Battle of Bull Run, temperatures were in the 80s. The re-enactments planned for Saturday and Sunday will occur on days when the temperature is expected to reach triple digits.
Re-enactors said they will try to stay hydrated and perhaps take it a little easier on the battlefield but will not sacrifice authenticity to beat the heat.
For more information, check the battlefield's website at www.nps.gov/mana.