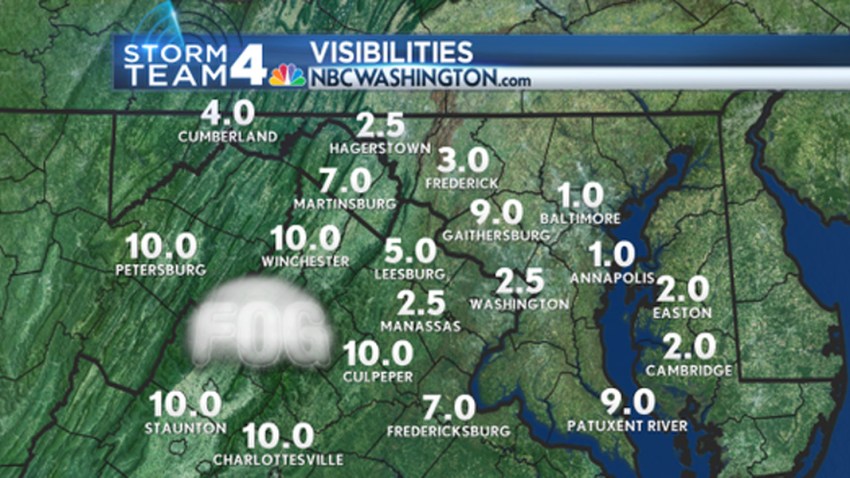 After a day full of rain showers, drivers in the Washington metro area should watch out for wet roads and some fog on the way home, says Storm Team4.
Drizzle and light showers will fall in the early hours of the commute home, but the rain should end in most places by 6 p.m. The light rain is also accompanied by shifting areas of fog, with visibility down to about a mile in some locations.
Drivers should watch for wet roads even after the rain stops.
Most areas will remain breezy and cool, with cloudy skies and temperatures hovering in the low fifties.