Virginia voters have begun casting their votes in the state's closely watched primary contests for governor that could be an early referendum on President Donald Trump.
Polls in Tuesday's primary races are open until 7 p.m.
Primary candidates for lieutenant governor will also be on the ballot, as will candidates for several seats in the Virginia House of Delegates. Some ballots also will include candidates for local office.
Here's a quick guide on how to learn more about candidates and get all your polling place questions answered.
Who is running for governor?
By far, the most closely watched races will be between the five candidates running to be Virginia's next governor.
Want to know more about where the gubernatorial candidates stand on major issues? Check out our breakdown of their positions.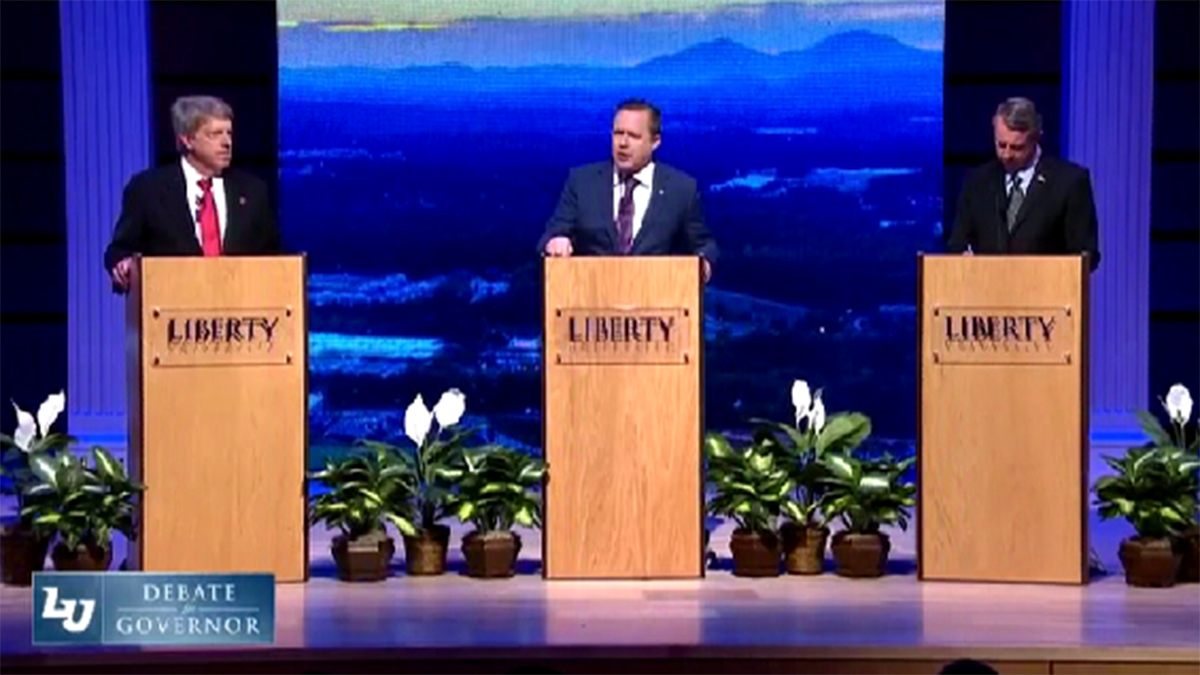 If you pick up a Republican ballot:
Republicans will have three choices for the gubernatorial race.
Ed Gillespie — Favored in pre-polling as the likely primary winner. You can learn more about Gillespie here.
Corey Stewart — Currently the at-large chairman of Prince William County. You can learn more about Stewart here.
Frank Wagner — Currently serving as a state senator. You can learn more about Wagner here.
[[424644644, C]]

If you pick up a Democratic ballot:
Two Democratic candidates are seeking the governor's office.
Ralph Northam — Currently serving as lieutenant governor, Northam was an early Democratic primary favorite. But early polls indicate the race will be too close to call. You can learn more about Northam here.
Tom Perriello — After gaining particular favor among young voters, Perriello is expected to make a competitive run at Northam. You can learn more about Perriello here.
Who is running for lieutenant governor?
Both parties have a three-way primary for lieutenant governor, a largely ceremonial position that's often a steppingstone to higher office.

If you pick up a Republican ballot:
Three Republican candidates are making a run for lieutenant governor, none of whom are strangers to the state house.
Glenn Davis — Currently serving as a representative in the House of Delegates. You can learn more about Davis here.
Jill Holtzman Vogel — Currently serving as a state senator. You can learn more about Vogel here.
Bryce Reeves — Currently serving as a state senator. You can learn more about Reeves here.
If you pick up a Democratic ballot:
Justin Fairfax — Currently serving as assistant U.S. attorney for the Eastern District of Virginia. You can learn more about Fairfax here.
Gene Rossi — Former federal prosecutor. You can learn more about Rossi here.
Susan Platt — Former political consultant. You can learn more about Platt here.
[[424652953, L]]

What about the House of Delegates?
Democrats have seen a surge in candidates for the House of Delegates this year, where they have a long shot at taking back control of the chamber from Republicans in November.
All 100 House seats are up for election this year. On Tuesday, there will be 27 primary races, though candidates in two districts have dropped out since the ballots were printed.
Be sure to check your sample ballot to see whether your voting district includes a House of Delegates primary race.
Are there any other races?
There's no primary for Virginia's other statewide elected office, attorney general. Voters in November will choose between incumbent Mark Herring or Republican John Adams, a partner at the Richmond law firm McGuireWoods.
Voters in some areas will be narrowing the pool of candidates in local contests, including city council and commonwealth's attorney races.
The Department of Elections has an online tool that allows voters to see which races will be on their ballot.
How do I register?
The deadline to vote in the state primary has passed. You can register to vote in the general election scheduled for November here.
What party can I vote for?
You will only be permitted to select a ballot for one party, but you can choose whichever ballot you would like.
What time can I vote?
You can vote between 6 a.m. and 7 p.m. If you're in line by 7 p.m., you will be allowed to vote.
Where's my polling place?
You can find your polling place here.
Do I need an ID to vote?
Virginia requires a valid photo ID to cast a vote in state elections. A driver's license, federal ID or a school or employer issued ID is acceptable. If you do not have a photo ID, you can apply for a Virginia Voter Photo ID Card anytime online or at your local voter registration office.
What does my ballot look like?
You can see a sample ballot based on your voting district here.
Can I still vote as an absentee?
No. The deadline to register as an absentee has passed.
Copyright AP - Associated Press