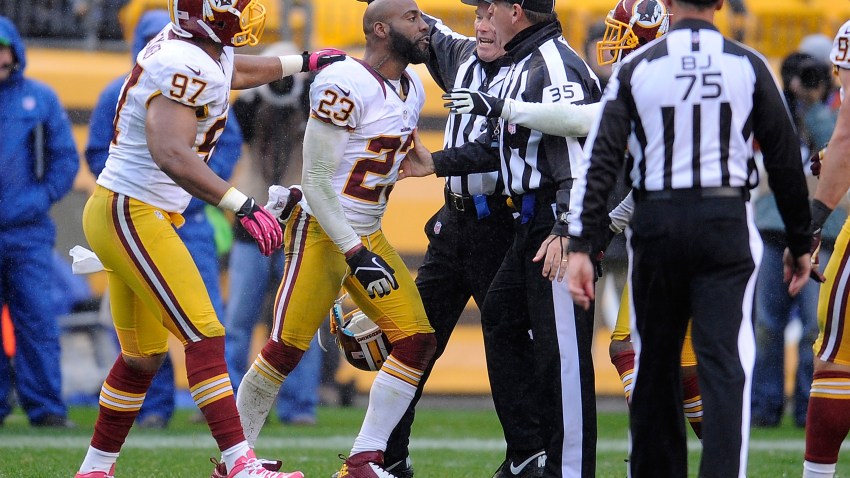 Remember that time cornerback DeAngelo Hall was thrown out of the Redskins' 27-12 loss to the Pittsburgh Steelers in October for verbally berating an official? Good times.
Well, the official in question -- head linesman Dana McKenzie -- reportedly told the NFL during its investigation into the matter that Hall threatened to kill him, hence the ejection. Hall recently told The Washington Post that that accusation is false.
So guess who the head linesman is for Sunday's NFC Wild Card Round game between the Redskins and Seahawks?
Dana McKenzie. At least, according to Football Zebras, a blog that focuses on NFL officials.
Hopefully, he and Hall can bury the hatchet. Just not into each other.
Update: According to multiple reports, McKenzie will not work Sunday's game. Crisis averted.
---
Follow Adam on Twitter @AdamVingan and e-mail your story ideas to adamvingan (at) gmail.com.