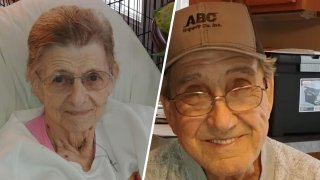 A senior couple who went missing from Frederick, Maryland, Sunday morning has been found safe and unharmed, police announced Monday.
A Silver Alert was issued for Thomas Tobery, 82, and Judy Tobery, 79, after they were last seen driving a car at about 11 a.m. Sunday by a family member.
Shortly before noon on Monday, Frederick Police announced that the Toberys had been found. More details were not provided.