Arlington County police are looking for a man who they say sexually assaulted a woman after posing as a maintenance worker to get her to open her apartment door.
The attack occurred Sunday morning in an apartment building in the 1500 block of Key Boulevard in Rosslyn. A man entered the building about 9:45 a.m. and knocked on every door on one floor, claiming to be with building maintenance, police said.
When one woman opened the door, the suspect struggled with her and then sexually assaulted her, police said. The man then ran from the scene.
The suspect is described as a black male in his early 20s, about 6 feet tall with a slim build. He was wearing a gray hooded sweatshirt with dark pants and carrying a backpack.
Security camera images appear to show the suspect entered the building through the parking garage. Police released additional images of the suspect Monday; he is shown standing in an elevator. At one point, he appears to look directly at the camera.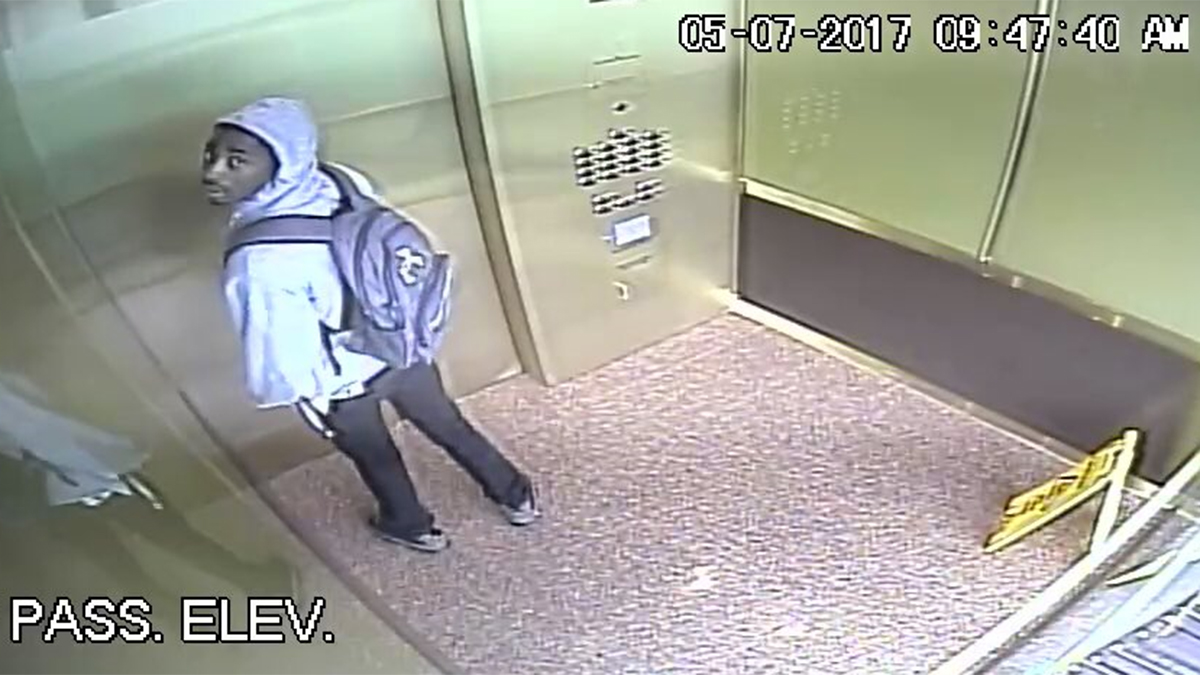 [[421629023, C]]
[[421629093, C]]
Anyone with information should contact Detective P. Pena of the Arlington County Police Department's Special Victim's Unit at 703-228-4183 or at ppena@arlingtonva.us, or contact Arlington County Crime Solvers at 866-411-TIPS (8477) if you want to remain anonymous.
Police spokeswoman Ashley Savage advised residents to use their peepholes when someone knocks. If your building has a front desk, call to confirm that who ever is at your door works on staff.