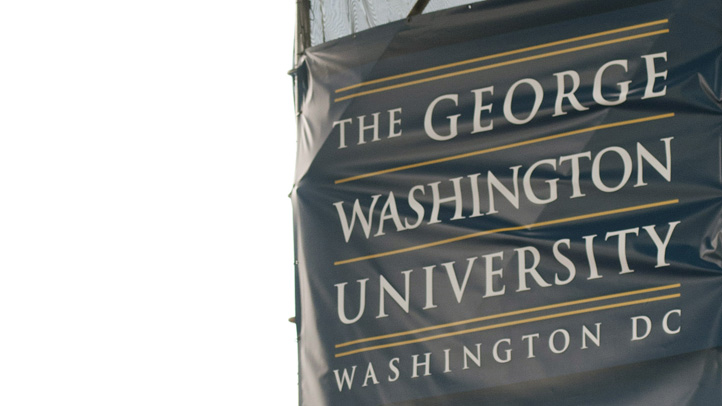 Police and the U.S. Secret Service gave the all clear at the George Washington University library and left the area after the report of a possible gunman heading toward the campus, News4's Jane Watrel reported.
The Secret Service advised campus police that they had information of the possible gunman seen near the White House headed toward GW's Foggy Bottom campus. An alert was sent to students about 9:30 p.m. alerting them about the report.
Multiple law enforcement agencies searched the area, but no gunman was located, and students received another alert.
But about 10:50 p.m., police and Secret Service converged on Gelman Library on H Street with guns drawn, not letting any students enter, after a student called in a report of a possible suspect changing clothes at the library. Two residence halls across the street also were locked down.
No gunman was found.

Students have been advised to remain on alert.
The man was described as white, balding, wearing a gray fleece sweater and possibly wearing eyeglasses.
Anyone who thinks they see the man or anything suspicious should call 911 or campus police at 202-994-6111.
Follow NBC Washington to get the latest news, events and entertainment anytime, anywhere: on air, online, and on Facebook // Twitter.