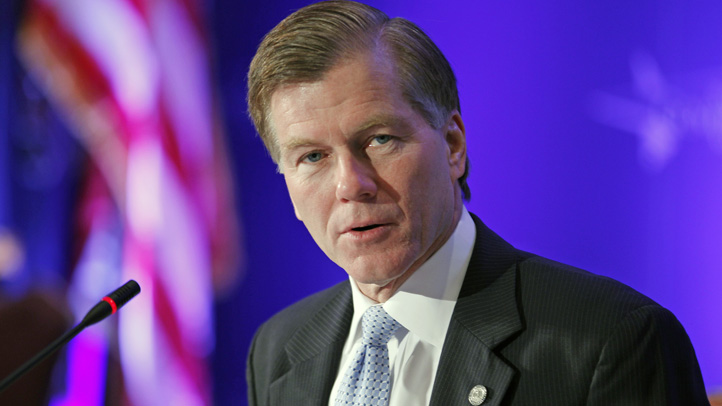 Supporters of Virginia Governor Bob McDonnell have launched a website to help raise money to pay for his legal defense as federal and state authorities look into the governor's ties to a wealthy campaign donor.
The website features a letter from Independent Delegate Lacey Putney defending the governor and calling for donations, The Washington Post reports.
Organizers say the fund is meant to supply monetary help but also restore McDonnell's image.
The nonprofit will not accept money from state employees or administration officials, those who were appointed to boards or commissions, or others doing business with the state. Donations are not tax deductible, and those who contribute more than $200 will be disclosed to the U.S. Internal Revenue Service and made public.
Authorities are looking into McDonnell's relationship with Jonnie Williams Sr. and thousands of dollars in gifts that Williams and his company, troubled nutritional supplements maker Star Scientific, have given to McDonnell's family. McDonnell has said he didn't report the gifts, such as a $15,000 check for catering at his daughter's wedding, because Virginia's laws require only gifts made to officeholders -- not to their families -- be disclosed.
Star Scientific also is the subject of a federal securities investigation and shareholder lawsuits.
Former Virginia U.S. attorney John Brownlee leads McDonnell's private legal team. The governor also has a state-appointed attorney.
RELATED COVERAGE ON NBCWashington.com:
Copyright AP - Associated Press