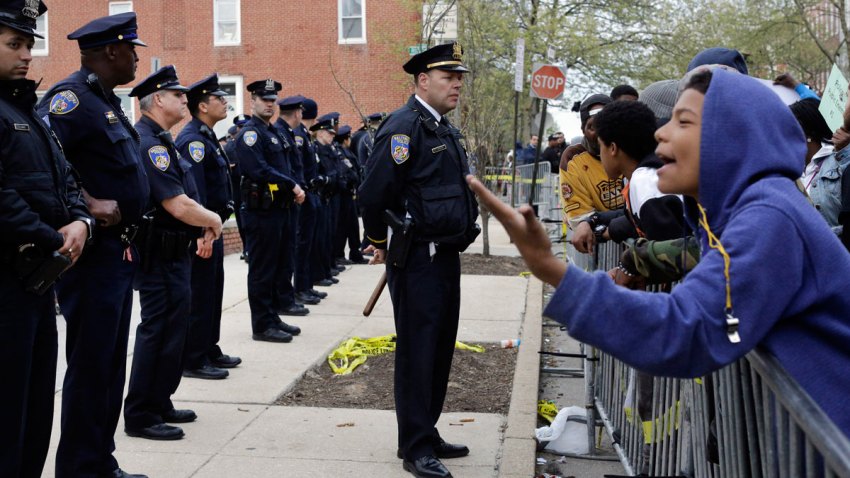 Maryland Gov. Larry Hogan announced he will sign nine bills dealing with law enforcement oversight and tort liabilities into law next week.
The bills include a requirement for police to provide state officials with information about deaths of people in police custody and a bill to let officers record conversations with body-worn digital recorders, according to a statement from the governor's office.
Police in Baltimore have been scrutinized after Freddie Gray died as a result of injuries he sustained in police custody April 12.
Under HB 954, law enforcement agencies will have to provide the Governor's Office of Crime Control and Prevention with information about people who have died in police custody and officers who die in the line of duty.
SB 482 and HB 533 will enable police to record "oral communication" with a "body-worn digital recording device" or "electronic control device." The bill will also create a commission to study body camera use by police.
SB 321 requires police in Baltimore City and Baltimore County to create special units trained to deal with individuals with mental health and substance abuse issues.
Other bills increase the number of police "subject to review" by the Baltimore City Civilian Review Board and require police to provide demographic information about traffic stops.
HB 113 and 114 increase liability limits for civil claims against local governments and the state government.
Gov. Hogan is scheduled to sign the bills into law in a ceremony Tuesday, his office said.