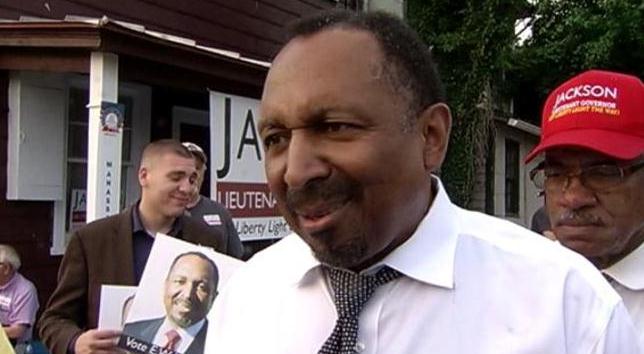 The least well-known Republican running a statewide race is faring the best among GOP candidates in the latest NBC/Marist poll.
In the race for Virginia lieutenant governor, Chesapeake pastor E.W. Jackson is trailing his Democratic opponent, Norfolk St. Sen. Ralph Northam by a 44 percent to 41 percent margin among likely voters.
But that 41 percent level of support for Jackson is the highest among Republican candidates. Both men will be in Northern Virginia Tuesday night for a debate at George Mason University's Arlington campus.
In the Attorney General's contest, more than one in four voters is still undecided. Loudoun County Democratic State Sen.Mark Herring has a 39 percent to 34 percent lead over Republican St. Sen. Mark Obenshain from Harrisonburg, with 26 percent of voters still on the sidelines.