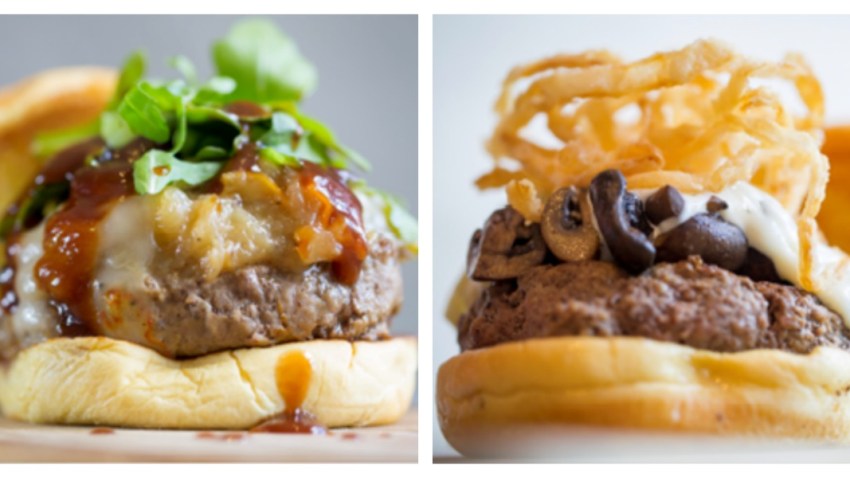 Which burger would you vote for?
D.C. burger joint Good Stuff Eatery is having an election of their own with their handcrafted burgers. For $7.85, you can order the Trump burger or the Hillary burger. Every burger ordered counts as one vote.
The Trump is topped with Swiss cheese, champagne mushrooms, onion straws and lemon truffle mayo, while the Hillary features muenster cheese, arugula, habanero caramelized onions and balsamic ketchup.
The burgers are available all Good Stuff Eatery locations, even their spots abroad.
The restaurant announced the "election" on their Facebook page in mid-September. On Tuesday, Good Stuff Eatery posted on Facebook that the Hillary burger is leading with 1,935 votes, with the Trump burger at 1,136 votes.
Jordyn Albano, Good Stuff's VP of marketing and development, told NBC Washington that customers do tend to pick their burgers based on party alignment.
"People will ask if they can have the Trump burger, but with Hillary toppings, just so their vote will count," Albano said. "It's interesting to see how fired up people will get about it."
Good Stuff Eatery, which has locations on Capitol Hill, in Georgetown and in Crystal City, serves traditional American food, including burgers, fries and shakes, for lunch and dinner.