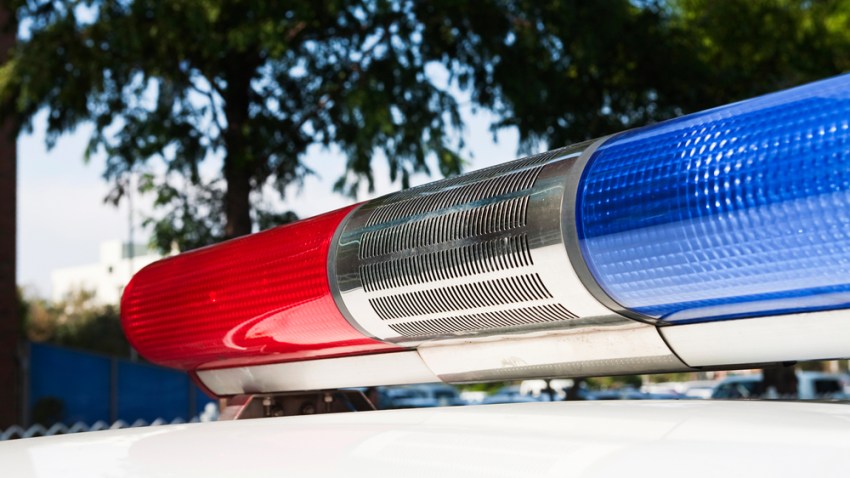 If speed bumps, roundabouts and red light cameras don't work, maybe an empty police cruiser will slow down speed demons. It's an idea Fairfax County Police are trying.
They call it Ghost Cruiser. That's because the vehicle's windows are tinted so darkly that motorists can't tell if the cruiser is manned. To test their theory, police recently put Ghost Cruiser on the road.
Between Sept. 13 and 16, and again from Sept. 27 through 29, they parked it on Pohick Road over Interstate 95. The results were unmistakable. Ghost Cruiser "had a significant impact on the speed of passing motorists," said police. "The average speed of the vehicles was reduced by over 9 percent, and the number of vehicles exceeding the speed limit by 15 miles per hour was cut in half."
The highly visible but empty cruiser not only serves as a reminder to folks to drive responsibly, it's also easy on the department's budget. "The goal was to reduce accidents while boosting overall motorist safety, without having to necessarily issue tickets to drivers," said Shawn Bennett, commander of the Franconia District Station.
Motorists are also admitting it works.
"While attending community events, I have been told by numerous citizens that they have seen ghost cruiser while driving and have slowed their speed," Bennett said.
---
Fan, Follow and Text: Get the latest from NBCWashington.com anytime, anywhere. Follow us on Twitter and Facebook. Sign up for our e-mail newsletters and get breaking news delivered right to your mobile phone -- just text DCBREAKING to 622339 to sign up. (Message and data rates may apply.)