It was a tragedy nearly impossible to comprehend: On Dec. 8, 2014, a plane crashed into a Maryland neighborhood, killing all three men aboard, and trapping a devoted mom and her two tiny sons inside a burning home.
Three-year-old Cole and newborn Devin died in the arms of their mother, Marie Gemmell, as she tried to shield them from the smoke and flames. As firefighters struggled to gain access to the home, Marie's husband, Ken -- her college sweetheart -- waited outside, calling her phone and hoping against hope that they'd been out at the time of the crash.
Instead, Ken was left to explain the tragedy to their daughter, seven-year-old Arabelle.
For weeks, the little girl could not comprehend the devastating loss.
"It was tough, because, trying to explain that to a seven-year-old ... it's not easy," Ken Gemmell recalled recently, less than three months after the day that divided everything into before and after.
"For her, it's like, 'What do you mean, a plane crashed and the house is on fire and everything is gone?' To a seven-year-old, that doesn't make sense," he said.
The disaster touched thousands of others, too: neighbors and friends, community members and complete strangers. In the wake of the tragedy, Ken and Arabelle received more than a thousand letters expressing heartfelt wishes, prayers and sympathy.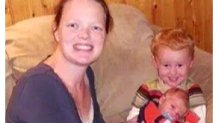 Arabelle recently read a card that arrived with a new friend: Here is a stuffed animal for you. I know you lost part of your family, and I wanted to give this to you.
Local
Washington, D.C., Maryland and Virginia local news, events and information
The support has helped Arabelle to begin to heal, Ken said.
"She sees this outpouring and it's really lifted her up, to the point that she wants to help other people now," he said.
In the days following the tragedy, the donations of toys, clothes and essentials were overwhelming. New possessions are still piled up around the Gaithersburg townhouse that Ken and Arabelle now call home, and a GoFundMe site started by local waitress Jenifer Miller has raised nearly half a million dollars for the family.
But with so little salvaged from the Gemmells' old house, one firefighter made sure the family got a wedding photo of Ken and Marie. The portrait now hangs on the wall of their new home.
Ken is grateful for the help, and he thinks his wife's love and courage have something to do with it.
"Anyone can imagine being at work, or being at home for a little bit. But no one would have imagined that something like this could in reality happen," he said. "And then... my wife, the way she was shielding the kids, trying to be a hero for them, I think that resonated with a lot of people, and people wanted to try to help in any way they could. And they did."
The Gemmells' old home on Drop Forge Lane in Gaithersburg, gutted by the flames, was torn down recently -- but not before Ken brought Arabelle there one last time.
Before they went, Ken talked with her about what they would find there.
"I wanted it to be her decision and [for] her to be OK with it," he said. "I made sure she understood it wasn't going to be a happy time. But I also wanted to make sure she had that closure to know... what happened."
A friend of the Gemmells set up a website, LoveGemmell.com, for friends and family to share their memories of Marie and the boys. He thought it would be a good way for Arabelle to learn more about her mom down the road.
Ken is hoping that more people will post their favorite memories on the site.
It takes strength and support to begin to move on, and Ken and Arabelle are working on that. Arabelle recently went back to school, where she's in second grade; Ken is slowly getting back to work. At home, the memory of Marie, Cole and Devin are still present, and Ken and Arabelle are looking for reminders that life can be good, despite their crushing loss.
"Try to enjoy every day as much as you can," Ken said. "Getting out and doing different things and having those different experiences and those different memories with your family and friends is very important."