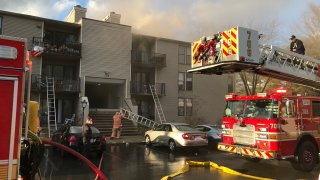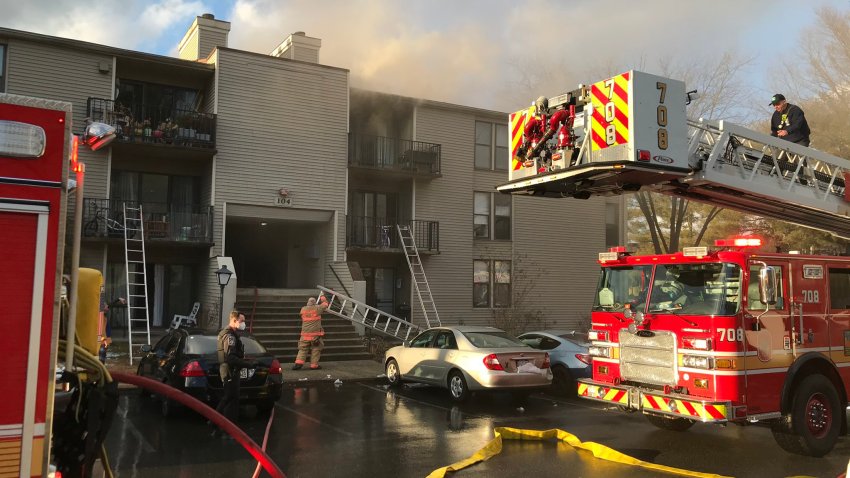 A fire at an apartment building in Gaithersburg displaced over 50 adults, children and pets Sunday. All escaped without any injuries, according to the Montgomery County Fire and Rescue Service.
Firefighters responded to a fire in the 100 block of Duvall Lane on the second and third floors of a four-story apartment building, the department's spokesman said.
One resident was rescued via aerial ladder from the third floor, while other residents were assisted out by firefighters, Piringer said.
Crews managed to get the blaze under control by about 6:25 p.m. Fourteen homes were affected and damage was estimated at $1.75 million, the department said.
Piringer said the cause of the fire was electrical in nature and accidental. The fire started between the floor and ceiling of the second and third floors, he said.