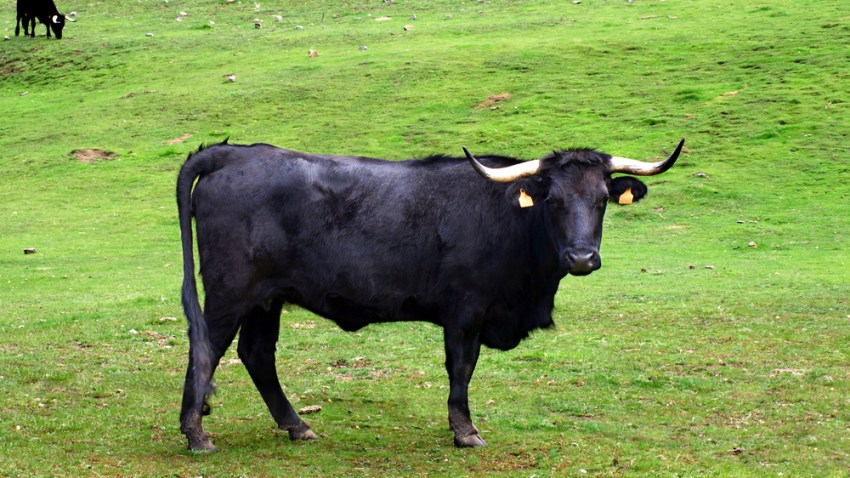 Drivers in James City County, Va., are being warned to avoid contact with a fugitive bull. Yes, you read that correctly.

The bull -- who weighs between 900 and 1,200 pounds -- escaped from a farm on Forge Road in the Hampton Roads area. Police started receiving calls about it March 3.

WAVY-TV reports that authorities put up an electronic sign advising people to drive with caution: "According to Police Major Steve Rubino, the owner asked the fire department to alert motorists about the bull. He said it tends to come out at night and he is afraid someone will crash into the animal or try to approach it."

Another bull that also escaped was captured and euthanized on March 4.
Copyright AP - Associated Press