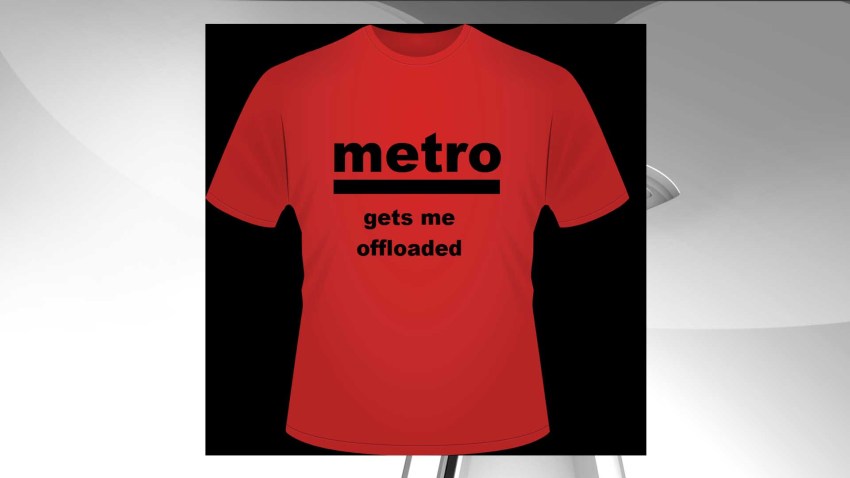 A Metro rider fed up with being told to exit trains in mid-commute has created a diversion for riders -- a Metro-themed bingo game.
The recently released online game Metro Offload Bingo awards Metro riders a T-shirt if they're first to say on Twitter they were on board a train where the game's creator guessed it would be offloaded at a particular stop that day.
Creator Gunner Hamlyn, a Manor Park resident who launched the game Thursday, said it's an effort to turn a negative into a positive; your commute may have been delayed, but you just won a bingo game.
"I thought this was something to brighten an otherwise not-so-bright day," he said.
Here's how it works: "Every day, I pick a morning rush-hour, an afternoon rush-hour and all-day stop, randomly selected," Hamlyn, 34, explained. "If a train gets offloaded at one of those stops and you tweet it first [to @OffloadBingo], you win bingo for the day."
Hamlyn will confirm that passengers were told to exit the train and then send the winner a T-shirt with the slogan "Metro Gets Me Offloaded," in the color of the Metro line they were riding.
Metro declined to comment on the bingo game, but a spokesman said trains are offloaded for reasons including mechanical problems, police investigations and medical emergencies, in a bid to move a train with problems out of a station and send commuters on their way.
So far, no rider has won Metro Offload Bingo, though officials did offload trains at two stations Hamlyn announced, at Dunn Loring-Merrifield on Monday and Metro Center on Tuesday.
"WMATA got the bingo," he said.