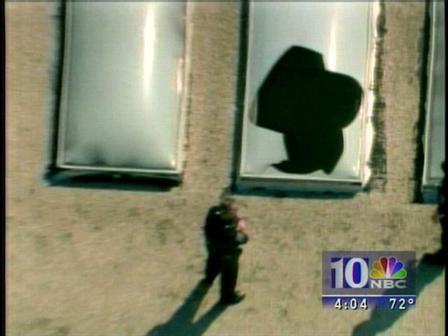 Four teenage boys are charged in a series of 11 car fires that caused more than $120,000 in damages.
Seven of the car fires took place July 18, three car fires happened July 3 and one occurred July 15, according to Fairfax County Police. All the fires were in the Little Rocky Run neighborhood, bordering Clifton and Centreville in Virginia.
Of the 11 total fires, three occurred on Chasewood Circle at Hart Forest Drive, two on Laurel Rock Court, one on Rockland Drive, one on Rock Lawn Drive, one on Stonefield Lane, two on Quigg Street, and one on Mount Olive Road, police said.
All four teens are charged with one count of setting fire to items capable of spreading the fire on land, such as woods, fences, grass, etc., police said.
They were also all charged with burning or destroying personal property. A 16-year-old and a 17-year-old were charged with 11 counts, another 17-year-old was charged with 10 counts, and another 16-year-old was charged with four counts, police said.
The teens are currently being held in a juvenile detention center.