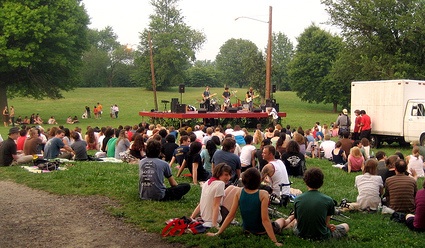 The Fort Reno concert series kicks off Monday night -- and it's welcome news to fans who'd feared the series wouldn't happen this year because of the unexpected cost of hiring a police officer.
Just a month before the season's first concert, planners were told they'd have to pay for a U.S. Park Police officer to be at the concerts, something that hadn't been required in the past, before the National Park Service (NPS) would grant them a permit.
But last week, the NPS worked out a deal with organizers to allow them to pay for security on a per-concert basis.
Monday night's free concert will run from 7 to 9:30 p.m., featuring Captivators and Malatese. Looking ahead? The Fort Reno site has headliners listed through July 31.
The concert series has been held every summer for more than 40 years.