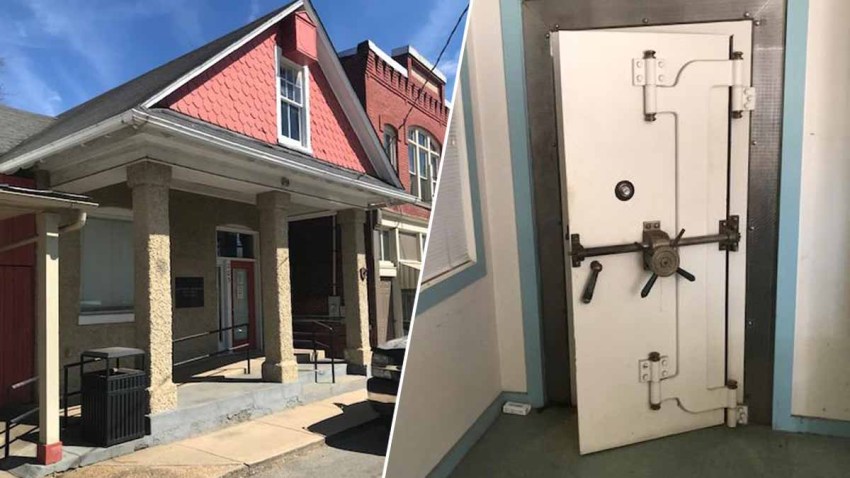 A former town hall in Fauquier County, Virginia, is now up for sale for the low price of $129,900, or about a third of the price of a one-bedroom condo in Dupont Circle.
Located in Remington — a small town with a population that's hovered around 600, according to recent U.S. Census data — the building served as town hall for decades.
Now it's been listed by Long & Foster Real Estate and is "priced to sell quickly," according to the listing. Realtor Charlie Ebbets hopes to get it sold soon.
You won't be able to use it for an affordable place to live, though — the building is zoned for commercial use.
"Building[']s in average condition, but a potential location for many uses," the real estate listing says in part. "Very busy area in a growing village."
According to Long & Foster, the building was constructed in 1905. At the time, it served as the State Bank of Remington. When the bank moved out in 1959, the town took over the structure for its city hall, but an original vault left behind by the bank is still in the building today.
The property also includes a former two-cell jail, which was later converted into a storage facility.
Town administrator Sharon G. Lee, who moved to Remington 20 years ago, says she's heard stories about the building.
"It was quite the active place on a Saturday night," Lee said.
Over the years, the town gradually outgrew the building. Wilson Clatterbuck, the postmaster for Remington from 1985 to 1998, said the space was particularly bad if you were trying to register your car.
"A lot of times people would have to stand out on the street before they could get into the DMV," Clatterbuck said.
Residents like Clatterbuck hope whoever occupies the old town hall can bring new business and services to their historic town.
In 2017, the town hall officially moved into a new building a block away. An official grand opening took place in December of that year, and since then, the old town hall has sat largely unchanged, with a front desk and carpeting left behind.
"It was a big upgrade, no question about that," Clatterbuck said.