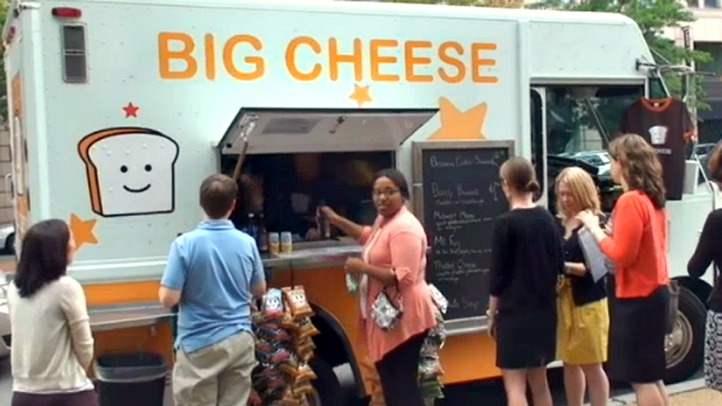 Today some area residents who are suffering from storm damage will get free lunch -- courtesy of a trio of local food trucks.
TaKorean, The Big Cheese, and Pepe will hit the streets to feed local storm victims in D.C. and Silver Spring. While the plan was originally to have all the trucks in one spot, Big Cheese owner Patrick Rathbone said it made more sense to do two locations, since the trucks are mobile.
Two trucks are heading to Benning Park Community Center in Southeast D.C. and one will be at the Long Branch Library in Silver Spring.
"We're sending two to Ward 7 because that's one of the hardest hit areas in D.C.," said Patrick Rathborne.
Other food trucks wanted to get in on the act, Rathborne said, but their kitchens were affected by power outages, too. "The trucks that were fortunate enough to avoid disaster with the storm decided to pitch in," he said.
Location: Benning Park Community Center SE DC
Time: 2-3pm
Food Truck: TaKorean
Location: Benning Park Community Center SE DC
Time: 2-3pm
Food Truck: The Big Cheese
Location: Long Branch Library Silver Spring MD
Time: 2-3
Food Truck: Pepe