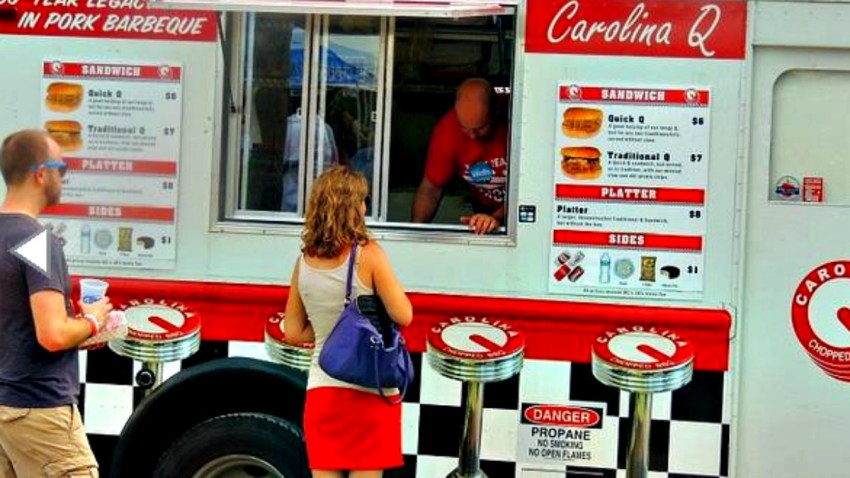 Whether it's cupcakes, pizza, lobster or ice cream, you can buy it from a food truck -- and there's finally an entire week devoted to trying it all.
The DMV's inaugural Food Truck Week, which rounds up a variety of food-in-vehicle-form events in D.C., kicks off this Friday and ends June 14.
The first stop is a "Food Truck Rodeo" in Alexandria's West End neighborhood from 11 a.m. to 7 p.m. on Friday. The daylong festival includes face painting, a watermelon-eating contest and beer tastings, as well as plenty of on-the-go food from D.C. Slices, Borinquen Lunch Box and Curbisde Cupcakes -- just to name a few.
On Saturday, the "Food & Brew" event has food trucks teaming up with local breweries such as Chocolate City Beer and Port City Brewing.
There are also a few events next week including a meet-and-greet with the DMV Food Truck Association and a "Supper Club" in Petworth.
The foodie-centered week ends next Saturday with "Cars and Couture," which features shopping at the Tanger Outlet Mall, live music and a showcase of luxury cars -- and a slew of food trucks, of course.
Before you go, you can check out the full schedule and list of participating food trucks.