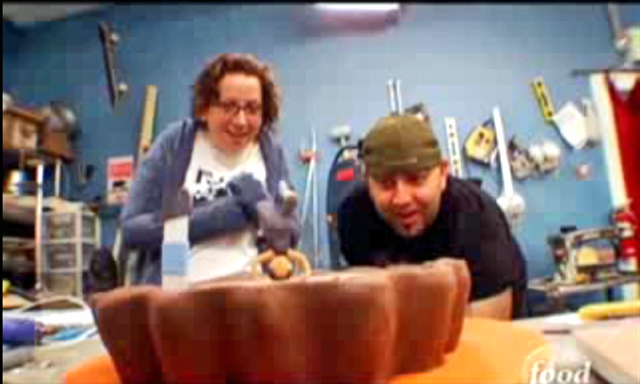 Charm City Cakes fans should enjoy the upcoming season of the Food Network reality show. It will be the last one for the Baltimore bakery. The network confirmed Sunday that it has canceled the show.
Celebrity baker Duff Goldman confirmed the cancellation on the bakery's website.
"It's true: All good things must come to an end. Ace of Cakes' 10th season, set to air in January, will be our last. About three weeks ago, we completed filming and wished a tearful goodbye to our beloved crew from Authentic Entertainment (and threw a rager of a wrap party). There are, of course, lots of mixed feelings about this news ..."
Food Network cameras followed Goldman and his staff since 2006. The final season consists of six episodes, bringing the total for the series to 116.
But Goldman isn't done with reality television yet. Food Network general manager and senior vice president Bob Tuschman said the network is developing new show concepts for Goldman.