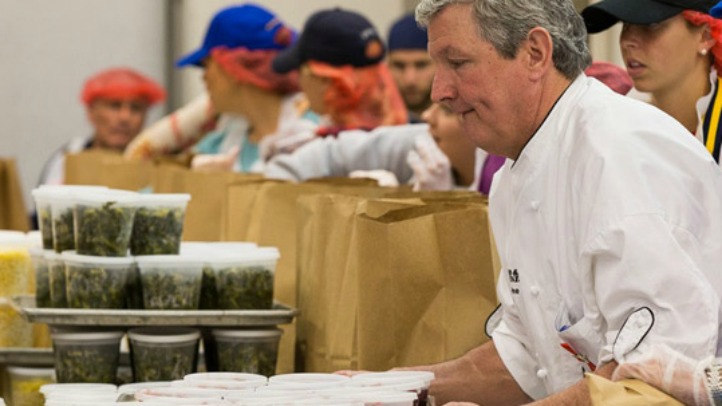 D.C. charity
Food & Friends
added an unprecedented 166 clients to its service network in the month of July, according to officials with the organization.

Food & Friends is a food distribution service that delivers meals and groceries to nearly 3,000 clients in D.C. suffering from HIV or AIDS, cancer and other debilitating illnesses.

The organization usually adds about 100 new clients a month, according to communications manager Chris Copley. New clients usually get referred to Food & Friends through doctors and social workers.

Copley said this spike in new clients can at least partially be attributed to a hot July.

"Our clients are dealing with exhaustion and dehydration in the summer heat," he said.

Food & Friends Director of Development Pat Cornell said a difficult economy is another reason for the sudden influx of new clients.

"It reflects a trend that we have been seeing for some time now,"Cornell said. "It reflects the sluggish economy and the fact we live in the epicenter of an area with many sick people."
According to a USDA study in 2011, nearly 15 percent of D.C. households lived meal to meal. That means 1 in 6 D.C. residents struggled with food security.
In order to deal with the growing demand for their services, Food & Friends has launched its first
Summer Food Fund campaign
, with the goal of raising $150,000 to get the charity through this challenging season. Cornell described the $150,000 goal as being "very ambitious."
"It's going to take everything we've got to get close to that," she said.
Cornell said she hopes the campaign is "planting seeds that will blossom" by bringing in new donors.

She also emphasized the personal connections forged through the service, saying that sometimes the food delivery people are the only human contact certain clients have in a given day.

"You can't discount the importance of a friendly face," Cornell said.