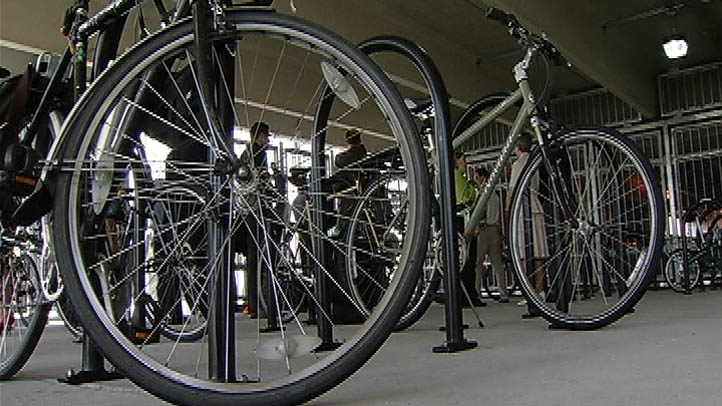 You've heard of Kiss and Ride and Park and Ride, but now Metro has opened its first Bike & Ride facility. At least 100 bikes can be stored in a covered, enclosed and secure location.
It's secured with steel doors and steel grates, and riders can only get in using an electronic card, which is tied to a person's picture ID.
"It helps us attract riders to our system in a cost-effective and environmentally-sustainable way," Metro Deputy General Manager Carol Kissle said. "That's really important for us, to give riders that flexibility in our system."
By next summer, secured bicycle parking facilities will be built at the Vienna and King Street stations. Over the next five years, Bike & Ride will be rolled out in the District as well as more Virginia and Maryland locations.
Rates for Bike & Ride are 5 cents per hour between the hours of 8 a.m. and midnight and 2 cents an hour all other times.
Copyright WAMU 88.5 - American University Radio. All Rights Reserved.
Copyright WAMUo - WAMU