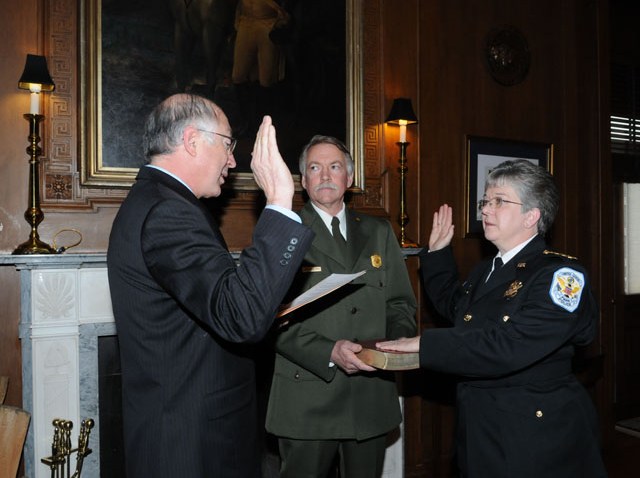 A U.S. Park Police chief who was fired in 2004 after complaining publicly that her department was understaffed and underfunded is officially returning to her former position Monday.
Teresa Chambers was suspended in December 2003 and fired the following July. The Interior Department said it was due to insubordination and failure to follow the chain of command.
Prior to being suspended, Chambers had complained that the Park Police force didn't have enough officers to protect national park land, including the Washington Monument and other landmarks. After her firing, she sued and claimed protection under the Whistleblower Protection Act.
Earlier this month, a federal board ordered that Chambers be reinstated, saying she's entitled to back pay, interest and other benefits.
Sal Lauro, who has been serving as chief, is stepping down. He'll still be a senior adviser within the Department of the Interior.
Listen to the complete story at wamu.org
Copyright 2011 WAMU 88.5 - American University Radio. All Rights Reserved.
Copyright WAMUo - WAMU