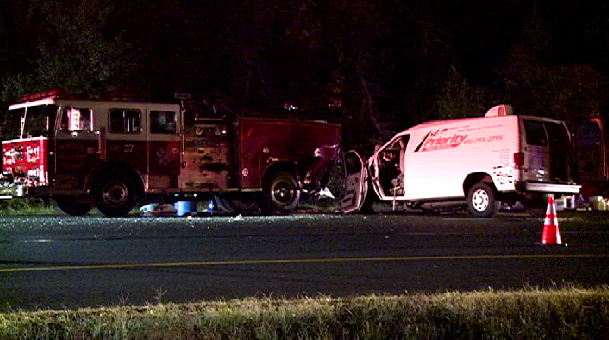 A fire truck was involved in an accident on the inner loop of the Beltway Thursday night, leaving one man with serious injuries.
Maryland State Police were called to the scene near Richie Marlboro Road at 11 p.m. Police say the firefighters were responding to a crash in the same area when a van crashed into the back of the fire truck.
It's not clear what cause the fire truck and van to crash.
The driver of the van is in critical but stable condition at a local hospital. Three firefighters were treated for minor injuries.
The inner loop was closed for several hours, but it reopened at 3:15 a.m. Friday.
The Prince George's County Police Department is leading the investigation into the crash.