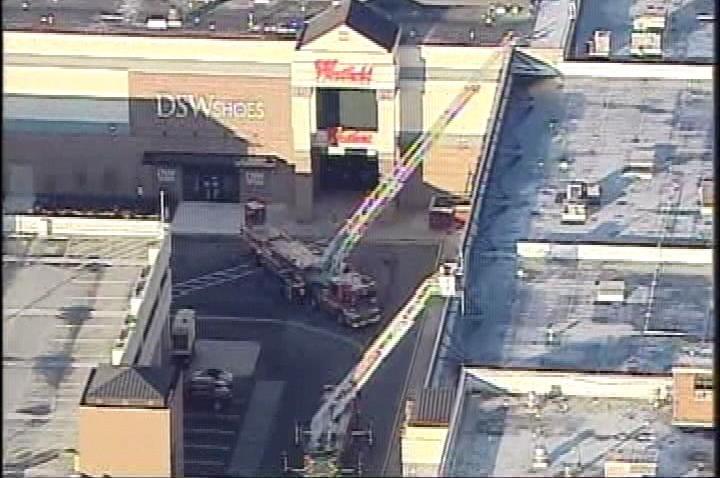 A fire that broke out at Westfield Shoppingtown Wheaton early Monday morning damaged several restaurants inside.
Firefighters arrived at the mall at about 7:15 a.m. to find heavy, black smoke billowing from the roof over the food court.
Investigators said the fire started in the duct work above the Texas BBQ and Grill in the food court and quickly moved up into the attic. Firefighters had to cut through parts of the ceiling and roof for ventilation.
A total of 70 firefighters responded to the two-alarm blaze.
Several neighboring restaurants, including a McDonald's, Arby's, Subway and Popeye's, suffered some damage. They will need to be re-inspected by the Montgomery County Department of Health before re-opening.
One firefighter suffered minor injuries to his face. He was transported to the hospital, treated and released. The mall is open for business as usual today. No word yet on when the affected restaurants might re-open.