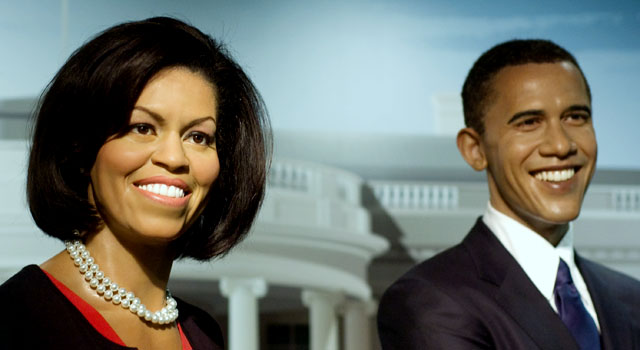 Be on the lookout for a big announcement from D.C. Mayor Adrian Fenty and Madame Tussauds on Tuesday morning.
Tussauds plans to open a new $2 million-plus U.S. Presidential Gallery inside the wax museum at 1001 F St. NW. The gallery will house wax figures of all 44 American presidents. Nine of those presidents will be unveiled at a news conference on Tuesday.
Not to ruin the suspense, but (drum roll please) the presidents making their debut on Tuesday will be: John Quincy Adams, Andrew Jackson, William Henry Harrison, James Buchanan, Andrew Johnson, James Garfield, Chester Alan Arthur, Grover Cleveland and Gerald Ford.
Mayor Fenty will also be honored at the news conference when a cast will be made of his hands. Eventually the mold will be used for a plaque that will hang in the entry hallway of the Gallery.
Fenty is following in the footsteps of a great American president. A plaster cast of Abraham Lincoln's hands is on display at the National Portrait Gallery.