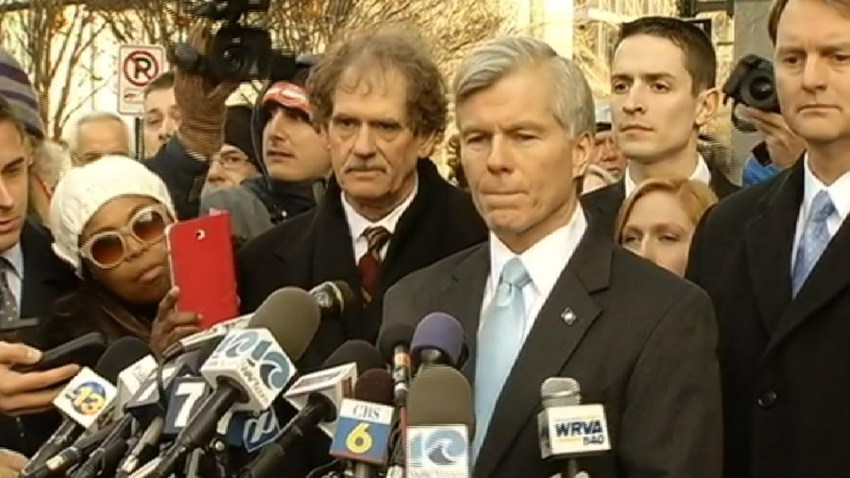 The government wants a federal judge to deny former Virginia Gov. Bob McDonnell's request that he remain free while he appeals his corruption convictions.

In a motion filed Friday, prosecutors said McDonnell has made no compelling case why his request for bail pending appeal should be granted. If the government prevails, it would mean McDonnell would begin serving his two-year prison term in a month.

McDonnell was sentenced Jan. 6 by U.S. District Judge James Spencer, who directed McDonnell to report to prison by Feb. 9.

A jury found McDonnell and his wife, Maureen, guilty last year of illegally accepting more than $165,000 in gifts and loans from a vitamin executive who was seeking government support for his company's products.

McDonnell has said he'll appeal his conviction.
Copyright AP - Associated Press