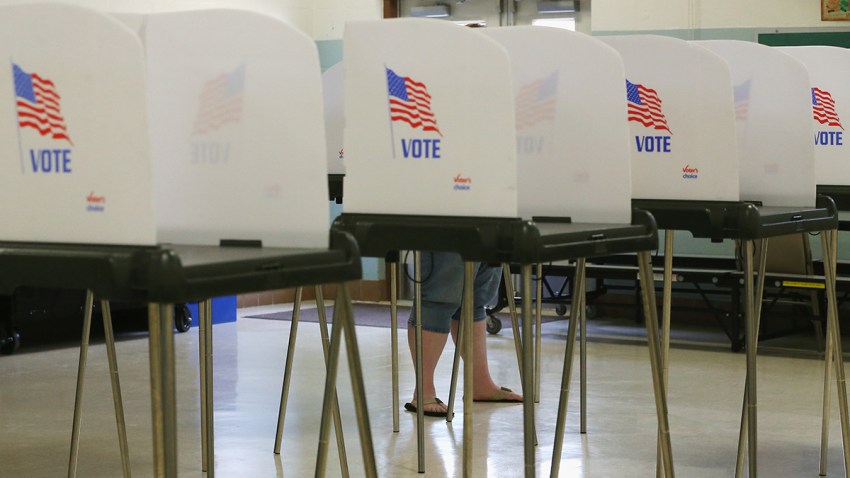 A U.S. Department of Homeland Security team is in Maryland this week to evaluate the state's election systems after officials learned last month about a transaction between a venture fund with Russian ties and a company involved in the state's election infrastructure, Maryland's elections administrator said Tuesday.
The Hunt and Incident Response Team from the National Cybersecurity and Communications Integration Center is checking to ensure the election systems hosted by ByteGrid remain secure.
"They're evaluating whether or not there's any issues with ByteGrid," said Linda Lamone, the state's elections administrator.
Gov. Larry Hogan, Senate President Thomas V. Mike Miller and House Speaker Michael Busch asked for the technical assistance to evaluate the network last month.
ByteGrid did not disclose to state officials that it is financed by AltPoint Capital Partners, whose largest investor is a Russian oligarch named Vladimir Potanin, who has close ties to Russian President Vladimir Putin. ByteGrid hosts Maryland's voter registration system, candidacy and election management system. It also hosts the state's online ballot delivery system and unofficial election night results website.
ByteGrid has said the company's investors have no involvement or control in company operations.
The FBI briefed state officials about the Russian ties to the company last month and said agents did not believe the state's elections systems had been breached or any crimes had been committed.
Separately, Maryland plans to spend about $7 million in federal grants for election security improvements. The U.S. Election Assistance Commission released a report Tuesday showing how states plan to spend $380 million to strengthen voting systems amid ongoing threats from Russia and others.
Maryland plans to spend about half of the grant money identifying and mitigating vulnerabilities in cybersecurity, including upgrades to equipment and software and hiring an information security expert. The Maryland State Board of Elections also outlined plans to spend about $1.5 million, or about 20 percent of the federal money, on training for the board's information technology personnel. States have until 2023 to spend the money, and they can make changes to their plans.
Copyright AP - Associated Press