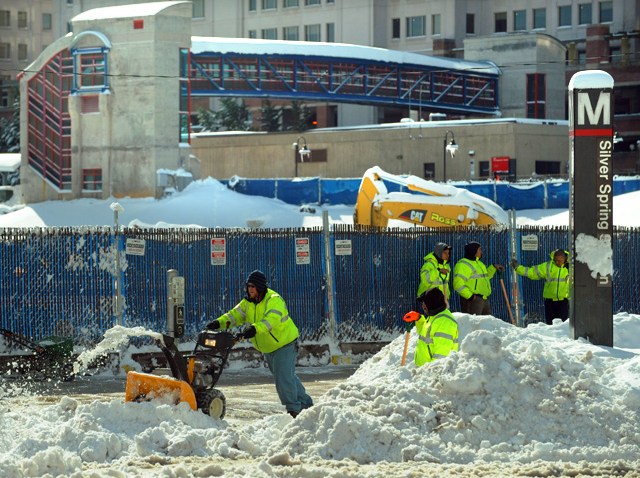 Metro says it may raise farees again, due to a $189.2 million shortfall in its FY2011 operating budget, Metro officials told Board members Thursday.
On the table is a 15 percent increase in rail fares as well as a ten-cent surcharge at the height of rush, due mainly to increased expenses and losses in revenue from lower than expected ridership. Base fares would go up between $1.65 and $1.90, while bus fares would rise to $1.50.
Some of the increased expenses for FY2010, meanwhile, include $35 million in contractual labor costs, $27 million in increased MetroAccess costs due to higher ridership, and $12.7 million for third party and worker compensation claims.
The proposed fare increases follow Metro's decision to apply a 10-cent surcharge for bus and rail trips starting Feb. 28 to help close this year's operating budget gap of about $40 million, the Washington Post reported.
"Cutting service is absolutely the last resort," said Metro General Manager John Catoe. "Unfortunately, it is something we are forced to consider."
Metro also announced Thursday that the back-to-back snowstorms this month have cost the transit agency an estimated $18 million, including $8 million are for snow removal efforts and $9.7 million accounts for lost revenue.
The snowstorms forced Metro to limit rail service only to underground stations, which officials say caused a "tremendous loss of ridership.'' In addition, Metro is losing money because its parking spaces are still covered in snow and ice.
For this year's snow costs, Metro's Chief Financial Officer Carol Kissal says the system is working with Virginia, Maryland and the District of Columbia to submit costs to the Federal Emergency Management Agency for possible reimbursement.
Metro also is looking into recovering other administrative costs, such as equipment and property damage.
One such step includes cutting hours at four central sales offices beginning Friday. The sales offices' hours are being shortened to help plug an estimated $40 million gap in the operating budget for the current fiscal year, which ends June 30, according to Metro.
The new hours will be:
from 8 a.m. to 6 p.m., Monday through Friday, at Metro Center;
from 8:30 a.m. to 1 p.m., daily, at the Northern bus division;
from 7:30 a.m. to 4:30 p.m., Monday through Friday, at the Anacostia sales office; and,
from 7 a.m. to 4 p.m., Monday through Friday, at the Pentagon sales office.
Copyright AP - Associated Press