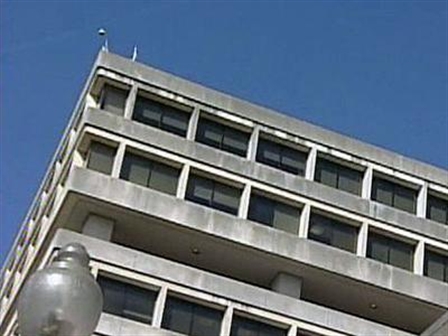 WASHINGTON -- The severe downturn in the nation's economy may be tempting some people to steal from their local businesses or governments, according to the FBI, but agents warned Monday that the stress and chance of getting caught may not be worth it.
Following last week's arrest of two men accused of stealing from the D.C. technology office, FBI agents said they are alert to all types of schemes, scams and thefts, but they also depend on good citizens to help expose corruption.
Last week, the FBI raided the District's technology offices and arrested a D.C. government employee and a private contractor in an alleged scheme to steal millions of dollars. An unidentified city worker who'd been offered a role in the scam alerted the FBI and became an informant, according to court documents.
In the current economic climate, white collar crime is high on the FBI's list of priorities, said agent Joe Persichini, who has headed the Washington field office for the past three years.
Persichini warned potential white collar criminals to be patient with the bad economy, saying it's easier to recover from recession than conviction.
So if you've got a tip for the FBI, call 202-278-2000.