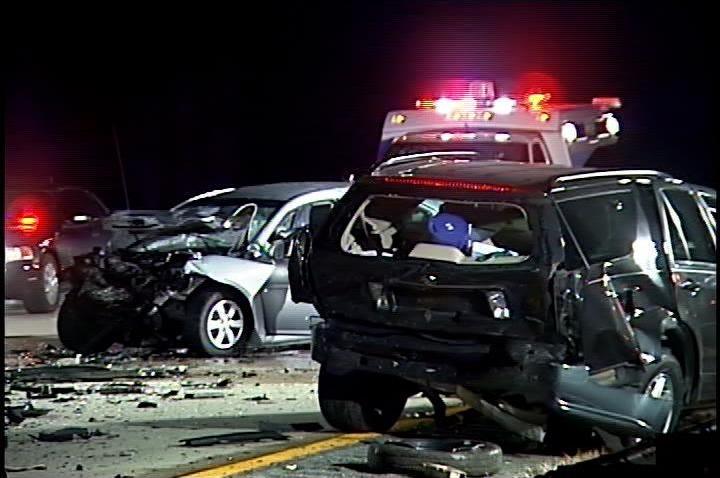 A serious accident overnight has left one man dead and his son in critical condition. Police say the accident happened around 10 p.m. Friday in the eastbound lanes of Route 50 near Route 301 in Bowie, Maryland.
Maryland State Police say a black Cadillac SRX, which had been reported stolen, was traveling without lights on and then stopped in one of the eastbound lanes for an unknown reason. Then 50-year-old Joseph Hein, who was traveling with his 6-year-old son in their 2010 Hyundai Accent, slammed into the back of the dark Cadillac.
Hein was taken to Prince George's General Hospital where he was pronounced dead. His son was taken to Children's National Medical Center, where he is currently in the ICU in critical condition.
Police say that the accident is still under investigation, but that the two people who were in the Cadillac are in custody as persons of interest.