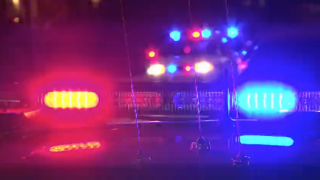 A fatal crash shut down northbound lanes of the Baltimore-Washington Parkway in Prince George's County Friday morning, officials said.
One man was pronounced dead on the scene, and a second man was taken to a hospital by helicopter. He has life-threatening injuries, U.S. Park Police said.
Multiple vehicles crashed on the northbound lanes just south of Powder Mill Road about 7:15 a.m., the Metropolitan Area Transportation Operations Coordination (MATOC) Program said.
Northbound lanes reopened hours later, U.S. Park Police said. Traffic had been diverted onto Route 193, resulting in lengthy delays.
Stay with News4 for more on this developing story.