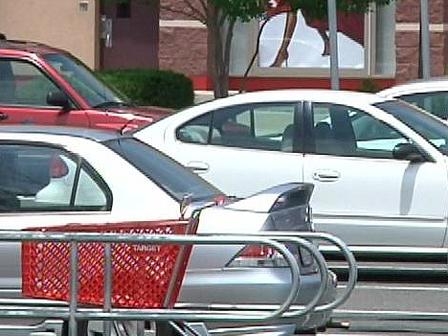 Fairfax County police are cracking down on shoplifting rings.

A special unit patrolling local malls has arrested dozens of suspects this holiday season and recovered hundreds of thousands of dollars in stolen merchandise.

It's called RATT -- retail anti-theft teams.

Professional shoplifters often work together to obstruct clerks from seeing that they are stealing merchandise. Sometimes shoplifters team up to grab thousands of dollars in merchandise, which is gone in the blink of an eye. They use all kinds of distractions, but security is often watching.

The National Retail Federation supplied video from store surveillance cameras showing women stuffing merchandise in their handbags and under their coats. It even shows a man in a wheel chair stand up to place a stolen item on his chair.

"It's a national problem," NRF Vice President of Loss Prevention Joe La Rocca said. "Eighty-two percent of all stores in the country have been hit by shoplifters at one time or another."

A group from Prince George's County, Md., was arrested in the parking lot at Macy's at Fair Oaks Mall. They had about $13,000 worth of merchandise taken from malls throughout the area, said Fairfax County police Lt. Jay Carson.

Police provided pictures of expensive clothing that had been stolen. Fairfax County police teams are monitoring local malls seven days a week.

Three men from New York City were arrested on Saturday with 50 stolen identification cards, marijuana and a trunk load of iPhones bound for potential resale in New York.

"The message I want to get out to folks is if you come to Fairfax County and you come into a shopping mall and you're going to shoplift, we will catch you," said Capt. Ron Lantz, commander of the Fair Oaks Station.

Fairfax County police said the number of arrests for shoplifting this holiday season is well ahead of last year.