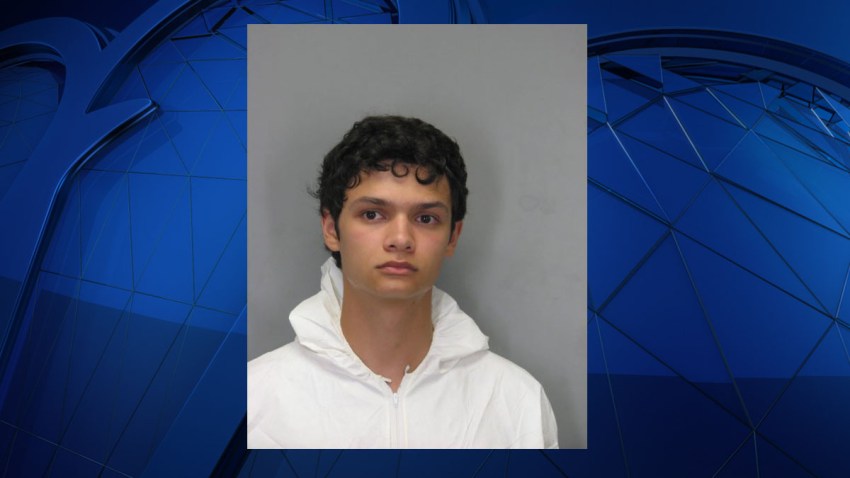 Defense attorneys for the 19-year-old accused of killing a wedding caterer last month say he should be released from jail because he acted in self-defense, pointing to video and audio evidence.
Kempton Bonds' lawyer filed a motion arguing that the alleged victim, Tyonne Johns, and several wedding guests verbally and physically threatened Bonds, a seasonal employee for the Fairfax County Park Authority.
The defense submitted a nearly seven-minute video and audio recording, which they say contains threats being made against Bonds.
The motion also states that Bonds, of Clifton, Virginia, had called his supervisor and the police before the stabbing, reporting the issues. The defense says Bonds ultimately stabbed Johns in self-defense.
A judge will rule on the motion at a hearing Thursday morning.
Fairfax County Police said Johns, 35, was working at a wedding Aug. 6 at Ellanor C. Lawrence Park on Walney Road in Chantilly, Virginia. Bonds also was working at the wedding, where he was responsible for picking up trash and folding chairs, police said.
Authorities previous said Johns was loading folding chairs into her company's truck when Bonds said the chairs belonged to the Park Authority and not the company for which Johns was working.
The two got into an altercation over the chairs, police said. Investigators believe the argument led to the stabbing.
Police said investigators found the 3-inch pocket knife they believe Bonds used in the stabbing.
Johns was taken to a hospital, where she was pronounced dead.
Bonds stayed at the scene, where he was arrested and charged with second-degree murder. He is being held in the Fairfax County Adult Detention Center without bond.
The Park Authority said it has fired Bonds pending the outcome of the investigation.