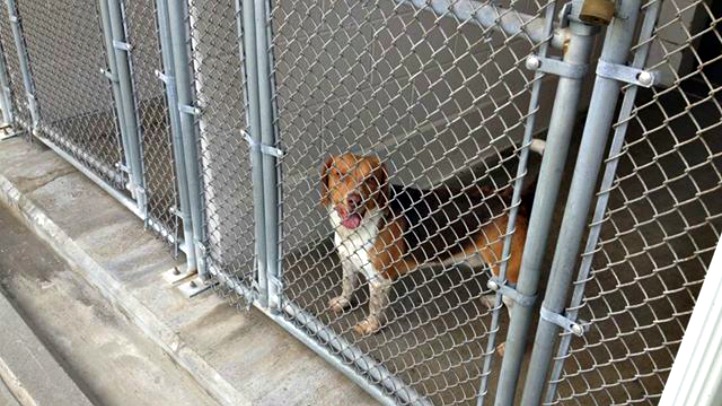 The Fairfax County Animal Shelter has temporarily suspended the intake of dogs after one dozen dogs began exhibiting signs of an upper respiratory illness.
The staff fears the source of the infection could be Canine Influenza, a potentially deadly disease amongst dogs and cats. One dog at the shelter has died from pneumonia, county officials say.
The shelter is waiting for test results to come back that will confirm the source of the respiratory infections. Until then, the shelter will not accept dogs being surrendered by their owners as they don't have a place to protect them from exposure.
Symptoms of canine flu include a runny nose, coughing, sneezing and fever. In rare and severe cases, dogs may develop pneumonia which could lead to death. The disease cannot be transmitted to humans, but man's best friend can contract Canine Influenza owner's hands and clothes.
The shelter is working to find temporary housing for both healthy and recovering dogs.
If you would like to help foster a dog, call 703-324-0208 or email Kristen.auerbach@fairfaxcounty.gov.