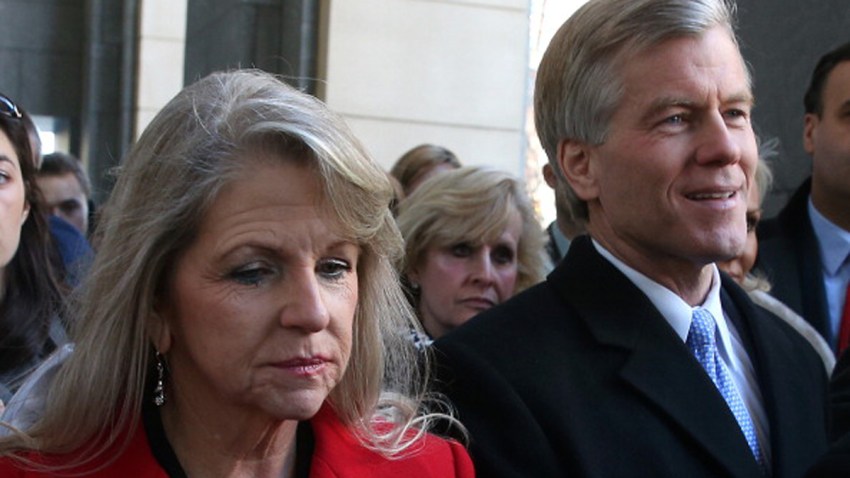 Former Virginia Gov. Bob McDonnell is asking a court to delay introduction of evidence about his wife's actions or statements in their corruption case.

McDonnell says in court papers that prosecutors should be required to show he participated in a conspiracy before introducing evidence about what Maureen McDonnell did or said.

The McDonnells are charged with accepting more than $165,000 from a dietary supplements maker in exchange for helping to promote his products. Their trial begins July 28.

In the motion filed Friday in U.S. District Court in Richmond, the former governor says the indictment's "most inflammatory allegations'' involve his wife. He says the jury could be improperly influenced if evidence about Maureen McDonnell is permitted and the government then fails to show he participated in a conspiracy.
Copyright AP - Associated Press