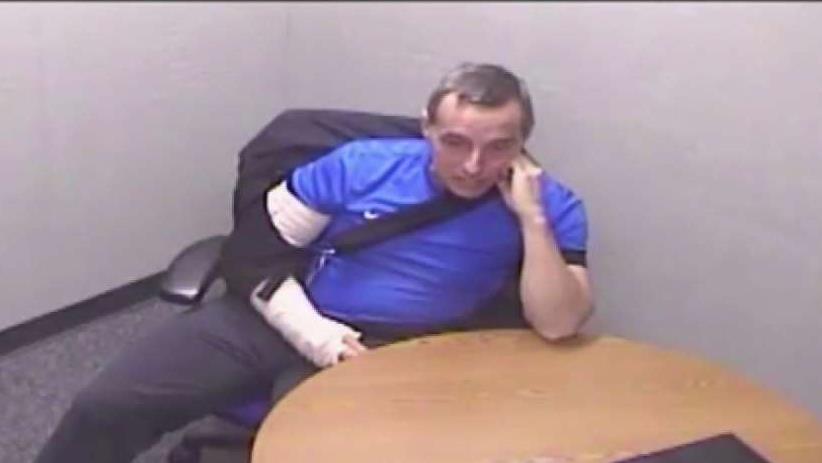 A jury in the Eastern District of Virginia found a former CIA officer guilty Friday of delivering classified documents to a Chinese intelligence officer.
Prosecutors said 61-year-old Kevin Mallory of Leesburg, Virginia, sold secret documents to the Chinese for $25,000 last spring. Mallory claimed his meeting with the Chinese was about his consulting business.
Mallory traveled to Shanghai in March and April 2017 and met Michael Yang, a man who said he worked for a think tank but who Mallory assessed worked for Chinese intelligence, according to the U.S. Attorney's Office. Mallory told this to the FBI in May 2017.
The FBI inspected a smartphone given to Mallory by Yang to communicate secretly and found incriminating messages. In one message, Mallory said he could return in June with the rest of the documents, according to the prosecution.
In another, FBI agents said Mallory wrote to the Chinese, "I am taking the real risk," and later sent a message saying, "Your object is to gain information, and my object is to be paid for."
The phone also had an index of eight classified documents and four of those documents themselves.
The defense said Mallory had grown suspicious about a Chinese think tank's job offer and hatched a plan to feed them phony documents.
Mallory's scheme unraveled when he was selected for secondary screening at O'Hare Airport in April 2017 on a flight back from Shanghai with his son, the prosecution said. Customs agents found $16,500 in unreported cash and questioned Mallory about the nature of his trip.
The customs agents allowed Mallory entry after assessing a $188 tariff on some electronics Mallory said he had purchased. But the prosecution said the encounter prompted Mallory to reach out to some old CIA contacts to concoct a cover story for his espionage.
The defense said Mallory reached out to his old CIA contacts months before he was supposedly spooked by the airport inspection. A CIA analyst and a CIA contractor testified Mallory contacted them in February 2017, two months before the Shanghai flight. One of the two testified that Mallory wanted him to reach out to China contacts in the CIA because he was concerned that the think-tank offer was not on the level. The other testified that he could not recall exactly why Mallory reached out.

Agents searched Mallory's home and found two small computer discs — one balled up in tin foil in a closet box filled with junk.
The drives contained secret and top-secret documents, some of which had been sent to the Chinese recruiter on that Samsung phone, according to the prosecution. One document contained information about human assets.
The trial heard in the Eastern District of Virginia was rare, as both sides in espionage cases have strong incentives to reach plea deals because the government is concerned about exposing secrets, while defendants are worried about potentially stiff sentences.
Mallory faces up to life in prison. Actual penalties for federal crimes usually are less than the maximum, according to the U.S. Attorney's Office.
Copyright AP - Associated Press