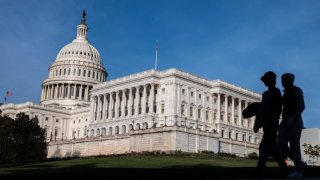 A routine safety drill is planned at the U.S. Capitol on Monday, officials say.
A campus-wide evacuation exercise is set to occur at about 10 a.m., U.S. Capitol Police said.
A number of temporary street closures are expected, including on Constitution Avenue, Independence Avenue and D Street NE, police said.