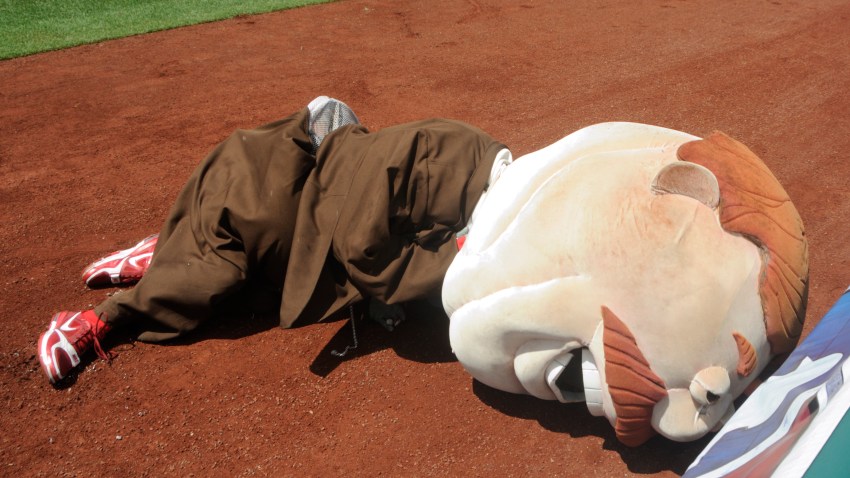 Okay, now this is getting ridiculous.
Yes, ESPN's "E:60" newsmagazine show will profile Teddy's losing streak Tuesday.
"The very first Presidents Race was won by George Washington on July 21, 2006, the first game of a weekend series agianst the Cubs," the voicover says in the preview above. "By the end of the series, Tom and Abe had also tasted victory. Teddy, meanwhile, had already suffered a pulled hamstring and disqualification for illegal golf cart use."
I have goosebumps.
Anyways, after Teddy suffered his 500th career/consecutive defeat earlier this season, it must have seemed like the right time to finally shed some light outside of the District on one of the most dubious distinctions in professional sports history. Or maybe ESPN just ran out of ideas.
Either way, Teddy's profile will air Tuesday at 7 p.m.
(Via Let Teddy Win, which is predominantly featured in the piece)
---
Follow Adam on Twitter @AdamVingan and e-mail your story ideas to adamvingan (at) gmail.com.