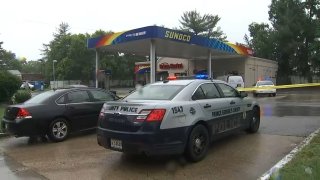 A man trying to rob at a gas station in Temple Hills Friday shot one employee and assaulted another, police said.
The suspect entered the Sunoco and Subway store in the 3300 block of Brinkley Road about 9:30 a.m., brandished a gun and demanded money, Prince George's County police said.
After attacking the two employees, the suspect fled without taking anything, police said.
The employees were taken to a hospital. They are expected to survive, according to police.
Detectives are trying to figure out who the suspect is.
Stay with News4 for more on this developing story.