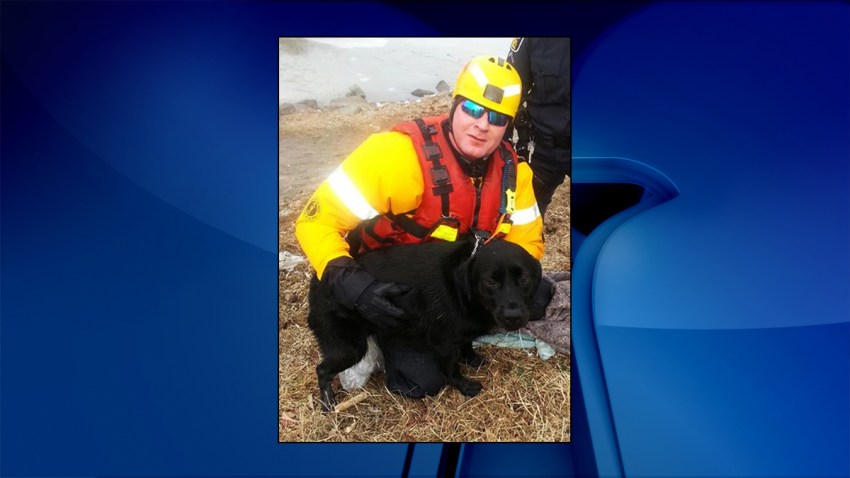 Lucky dog! Emergency crews rescued a black Lab from a freezing-cold pond in Fairfax after she fell through thin ice Friday afternoon.
The year-and-a-half-year-old Lab, Dani, fell through thin ice on the pond, splashing into the cold water. Her owner called for help after she couldn't get to her.
Crews from the Burke fire station rushed to the scene and saved Dani.
The Fairfax County Fire and Rescue Department shared a reminder that bodies of water may only appear to be frozen and are not safe to walk on.