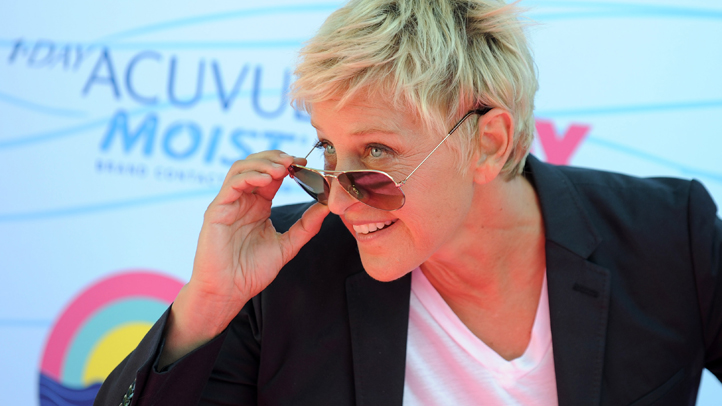 "The Ellen Degeneres Show" kicked off Breast Cancer Awareness month Monday with an audience full of survivors, including a woman from Bristow, Va.
Jamie Jensen attended the taping last week with her sister, Shelley Norman, who lives in Odessa, Mo. The show aired Monday.
Shelley had written to the Ellen show earlier and described Jamie's brave "battle with Stage 4 breast cancer" and how much she deserved something positive in her life – like going to the Ellen show. "She loves you, I love you, and you will fall in love with her, I know it. Please Ellen, help me! Love, Shell," she wrote in the email.
The two were in for quite a series of surprises.
While sitting in the audience, Ellen walked up to the sisters and started telling the audience about their special relationship. She then asked the audience to watch a video of their story. After it aired, Ellen invited the sisters to join her on stage to talk about their love of one another and the fact that they are die-hard "Twilight" fans.
Ellen did more than just shower them with praise. She also gave them two VIP tickets to next month's premiere of the new "Twilight" movie and $10,000 each to help pay living and medical expenses.
"For me, the first thing I thought of was this is going to be a load off my husband's shoulders. My husband works so hard and I watch him looking through our medical bills and I don't think in this whole year and a half that we've been through this process have I ever heard him mention the medical bills to me. He keeps me completely out of it. And, I am so excited to tell him this and just be like 'put it in the bank,'" Jamie Jensen said after the taping.
"The Ellen Degeneres Show" airs at 3 p.m. weekdays on NBC4.